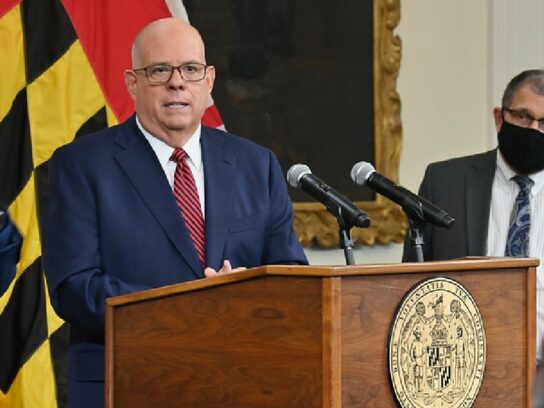 Gov. Larry Hogan (R) appeared on CNN's State of the Union on Sunday where he said he will consider a presidential run in 2024.
However, Hogan emphasized that he is currently focused on finishing his job as governor through Jan. 2023. Any consideration for a presidential run will take place after his term as governor is over. 
This news comes after he publicly announced in a press briefing last week that he would not be running for a U.S. Senate seat. During the interview with CNN, he affirmed again that he never desired in his heart to be a U.S. Senator. 
"I have been a lifelong executive. I have much more power as a governor of Maryland. I make decisions every day that impact people's lives and I like to get things done," Hogan said. "And, in Washington, it seems as if there's just a lot of divisiveness and dysfunction and not a lot gets done. So, it wasn't the right job, right fit for me." 
Hogan also recognized slow progress in the "battle" for the soul of the republican party. "The republican party I want to get back to is the one that believes in freedom and truth. And not that one that attacks people who don't swear a 100 percent fealty to the dear leader," Hogan said.