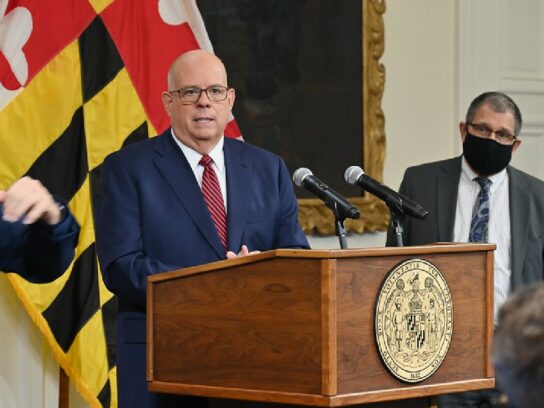 Gov. Larry Hogan said he directed state health officials to work with pediatricians, school systems and local health departments to accelerate their plans for vaccinating children ages five to 11 against COVID-19.
Pfizer submitted data to the Food and Drug Administration (FDA) from a two-dose vaccine trial in children ages five to 11, according to a release from the company Tuesday. The vaccine showed a "favorable safety profile and elicited robust neutralizing antibody responses" in the trial, which included 2,268 participants, according to Pfizer. The trial produced results comparable to results from a previous Pfizer trial in participants ages 16-25 who received a higher dose.
Pfizer said it expects to request Emergency Use Authorization (EUA) for five-to-11-year-olds in coming weeks.
"We anticipate that approval of this will come by the end of October," Hogan said during a press conference Thursday. He said there are currently only 11 pediatric hospitalizations for COVID-19 statewide.
"The most important thing that school systems can do right now to limit outbreaks and prevent needless quarantines is to utilize the robust testing capacity that they've been given," the governor said.
Hogan says he directed state health officials to advance and accelerate operation plans for vaccinating children. @mymcmedia

— Maryam Shahzad (@maryam_mcm) September 30, 2021