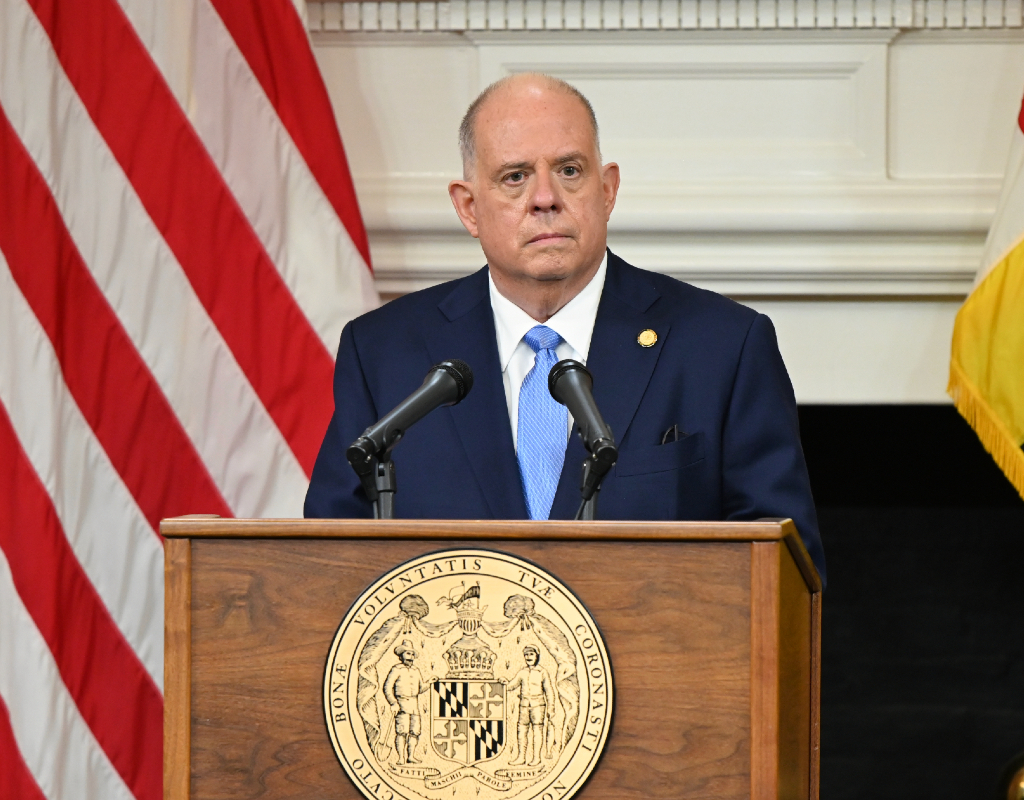 Hogan Establishes Maryland Citizens Redistricting Commission
Gov. Larry Hogan announced an executive order at a press briefing Tuesday establishing an independent Maryland Citizens Redistricting Commission. The commission will be tasked with drawing fair legislative and congressional maps for the 2022 elections.
Hogan said the effort is aimed at preventing gerrymandering. The announcement comes more than a year after the U.S. Supreme Court determined that federal courts didn't play a role in determined gerrymandered election districts. The decision led Hogan's previous Redistricting Reform Commission to go back to square one.
Maryland's absurdly-drawn districts are the direct result of blatantly obvious efforts to rig the system and enable one party to comfortably win more elections. This time, we want to make sure the people of Maryland are actually the ones drawing the lines.

— Governor Larry Hogan (@GovLarryHogan) January 12, 2021
Hogan said the new commission will have nine people—three Republicans, three Democrats, and three independents.
"[W]e want to make sure that this time the people of Maryland are actually the ones drawing these lines—not the politicians or the party bosses," Hogan said.
Hogan named three co-chairs for the commission: Judge Alexander Williams (D), a retired judge for the U.S. District Court of Maryland; Walter Olson (R), a senior fellow at the Cato Institute's Robert A. Levy Center for Constitutional Studies; and Dr. Kathleen Hetherington (I), the president of Howard Community College.
We must recognize that our democracy remains at a crisis point. This is one major step we must take to restore fairness, to reduce the bitter divisiveness and toxic politics, to restore the two-party system, and to promote honest debate and the competition of ideas.

— Governor Larry Hogan (@GovLarryHogan) January 12, 2021
The remaining six members of the commission will be selected from applications Marylanders can submit online. Once selected, the commission will conduct regional summits allowing Marylanders to voice their opinions on congressional and legislative districts.
Hogan's executive order is tasking the commission with producing fair maps which comply with the U.S. Constitution and Voting Rights Act of 1964; respects "natural boundaries and geographic integrity"; and doesn't take into account the party affiliation of Marylanders.
Related Post: