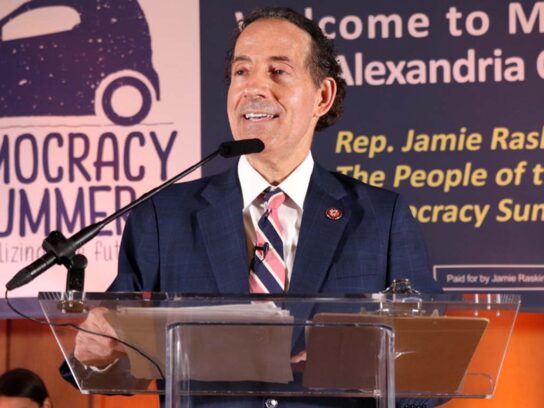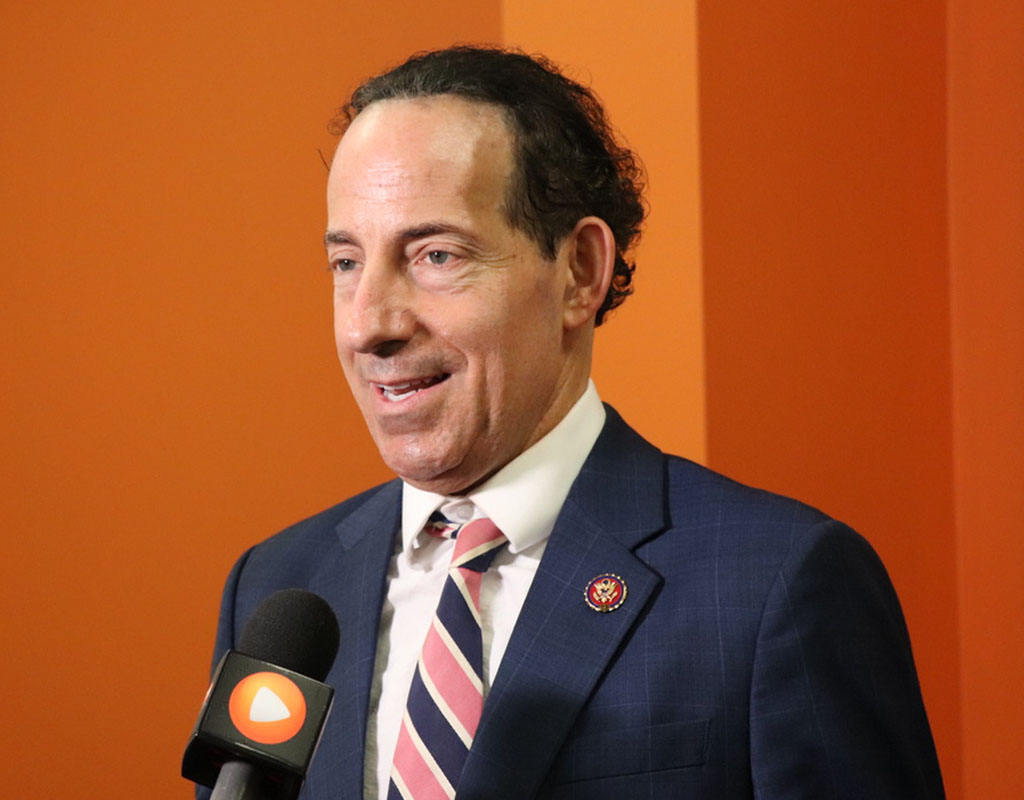 U.S. House Speaker Nancy Pelosi (D-Calif.) has named U.S. Rep. Jamie Raskin (D-Md. 8) of Takoma Park as the lead impeachment manager, as the House of Representative moves to impeach President Donald Trump Wednesday for "Incitement of Insurrection."
Raskin leads eight impeachment managers appointed by Pelosi, including Reps. Diana DeGette (D-Colo.), David Cicilline (D-R.I.), Joaquin Castro (D-Texas), Eric Swalwell (D-Calif.), Ted Lieu (D-Calif.), Stacey Plaskett (D-V.I.), Joe Neguse (D-Colo.), and Madeleine Dean (D-Pa.). The impeachment managers will be tasked with prosecuting the case against the President of the United States for his role in inciting a mob of his supporters to attack the U.S. Capitol on Jan. 6.
Pelosi said in a statement: "It is their constitutional and patriotic duty to present the case for the President's impeachment and removal.  They will do so guided by their great love of country, determination to protect our democracy and loyalty to our oath to the Constitution.  Our Managers will honor their duty to defend democracy For The People with great solemnity, prayerfulness and urgency."
https://www.instagram.com/p/CJ98v7fDVNf/
Raskin is leading the impeachment efforts one week after burying his son, Tommy, who died New Year's Eve. This will be the second time Trump is impeached and the impeachment comes a week before his presidential term is set to expire.
The support for impeaching Trump is expected to be bipartisan. The announcement of the impeachment managers comes after Vice President Mike Pence announced in a letter Tuesday night he does not intend to invoke the 25th amendment.
Related Posts:
House Introduces Raskin's 25th Amendment Bill, Unveils Impeachment Article
Rep. Raskin, Wife Pen Essay on Son: 'A Radiant Light in This Broken World'