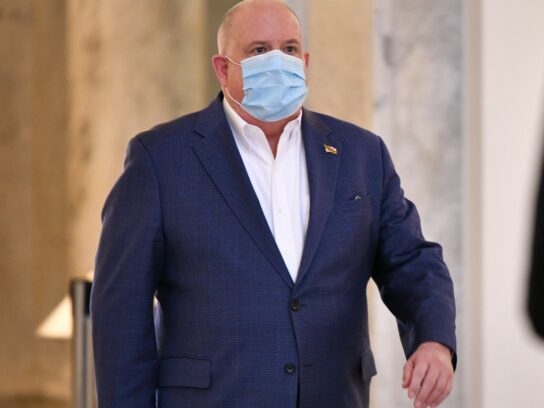 Compared to other states, Maryland is better prepared for economic recovery thanks to its "early and aggressive actions," said Gov. Larry Hogan during a COVID-19 update Thursday.
"Our unemployment rate is more than one-third better than the national average," Hogan said. "We have led, and will continue to lead, on the road to economic recovery."
The governor has been lauded as a leader amid the pandemic by those who believe he had a quick and early response toward the virus, including his early state of emergency declaration and repeated pushback toward pressures to quickly reopen.
While we still have miles to go on our road to recovery, I have no doubt that the people of our great state will continue setting an example for the rest of the nation.

Read my full #COVID19 update: https://t.co/QWseklxugg pic.twitter.com/z0hyQfsbEA

— Governor Larry Hogan (@GovLarryHogan) June 25, 2020
Hogan's announcement comes a day after the United States saw a record high increase in COVID-19 cases. States including Texas have halted reopening plans due to a surge in new infections.
In the past week, the positivity rate in Maryland dropped to 5.05%, while virus-related hospitalizations dropped to an 83-day low of 511. More than 3,000 residents have died from the virus, and 65,000 have been infected to date.
As residents return to work and re-enter public spaces, Hogan urged individuals to continue social distancing, wear masks and seek out testing.
"Throughout this crisis, Marylanders have been strong, resilient, and they have never lost hope," he said.
"And now, while we still have miles to go on our road to recovery, I have no doubt that the people of our great state will continue setting an example for the rest of the nation."