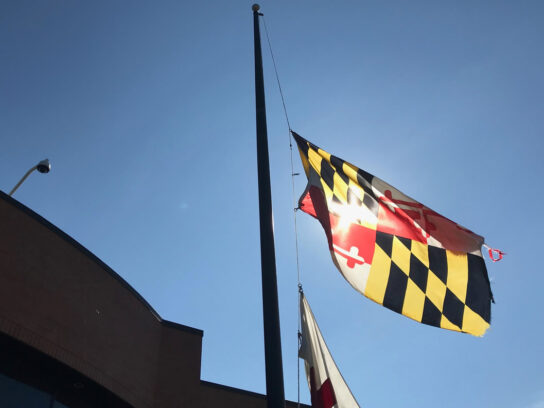 The Maryland state flag will fly at half-staff Friday. Governor Hogan ordered the flag to be lowered from sunrise to sunset.
Friday marks Maryland's Fallen Heroes Day. The day honors police, firefighters, and emergency medical/rescue personnel who have died in the line of duty during the last year.
There will be a ceremony at the Fallen Heroes Memorial at Dulaney Valley Memorial Gardens Friday at 1 p.m. which is open to the public.  The ceremony will be live-streamed on the Dulaney Valley Memorial Gardens Facebook page.
The 37th annual Fallen Heroes Day observance will be held at 1:00 p.m. on Friday, May 6, 2022, at the Fallen Heroes Memorial at Dulaney Valley Memorial Gardens. The ceremony is open to the public (rain or shine) and live-streamed on our Facebook page. https://t.co/6T4ECNs87k pic.twitter.com/vn5Gd2MDNo

— Dulaney Valley Memorial Gardens (@DulaneyValleyMG) May 5, 2022