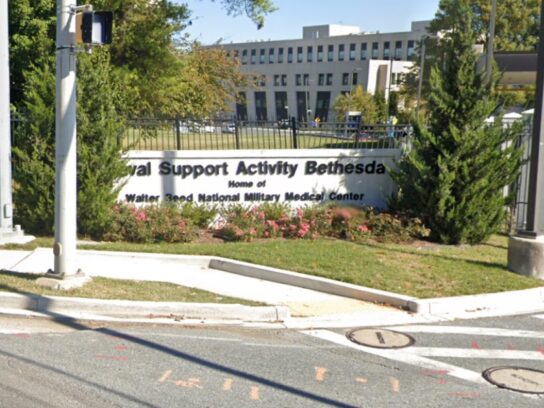 Outpatient appointments and procedures at Walter Reed in Bethesda are canceled Friday due to a power outage in Building 19, the medical center alerted its patients in a statement. 
"Elective surgeries are unaffected and will continue as scheduled. If you have questions about specialty appointments, please contact your provider. Thank you for your understanding and we apologize for the inconvenience," Walter Reed said in a tweet.
America Pharmacy will also be closed. Patients are advised to process prescriptions at Arrowhead Pharmacy in Building 9 or the Nex Pharmacy.  
📌 05MAY22 – OUTPATIENT APPOINTMENTS ADVISORY UPDATE: Due to an ongoing power outage in Bldg 19, all outpatient appointments and procedures scheduled for Friday, May 6 are cancelled and will be rescheduled by your medical care team.

— Walter Reed Bethesda (@WRBethesda) May 6, 2022