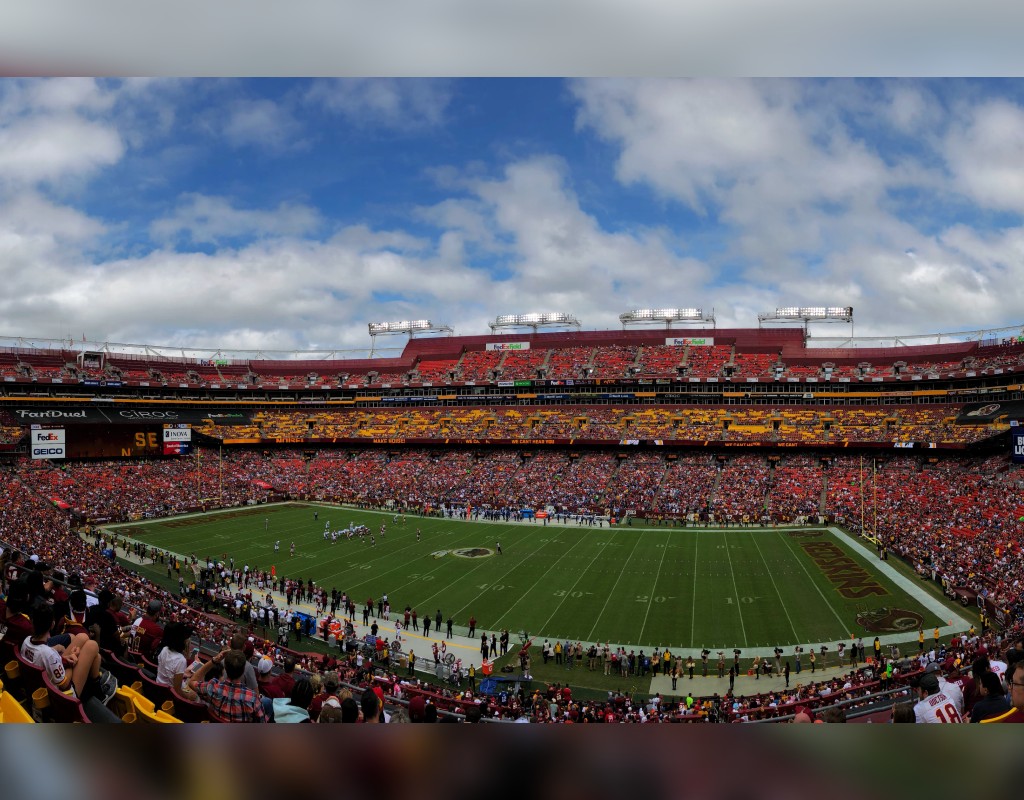 Hogan: Outdoor Sports Stadiums Can Open to 10% Capacity
The state of Maryland updated its capacity restrictions for outdoor sports and entertainment venues.
On Friday Gov. Larry Hogan and State Health Secretary Robert Neall issued orders saying outdoor sports venues can open to 10% capacity, including M&T Bank Stadium and FedExField. According to the Baltimore Ravens, M&T Bank Stadium has a capacity of 71,008 so 10% capacity would be about 7,100 people. FedExField has capacity for 82,000 people according to the 2017 Washington Football Team Media Guide, so 10% would mean 8,200 spectators.
"With our key health metrics low and stable, we are taking steps to allow more spectators, including fans of the Baltimore Ravens and the Washington Football Team, to safely attend games in the stands," Hogan said in a press release.
Hogan and Neall announced that outdoor entertainment venues that have capacity for more than 2,500 people can also open at 10%.
Face coverings and social distancing is required. No tailgating or social gatherings are allowed, including in parking lots, common spaces at the venue or any other space within 1,000 feet of the venue, according to Neall's order.
It remains important to continue following all of the mitigation measures and public health protocols that keep us safe, including wearing masks and practicing physical distancing.

Details: https://t.co/agsr2Uyr93

— Governor Larry Hogan (@GovLarryHogan) October 16, 2020