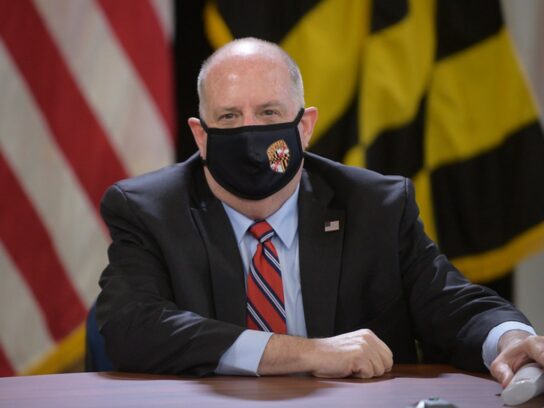 Governor Larry Hogan renewed the State of Emergency in Maryland on Friday, as COVID-19 cases continue to rise nationally.
"While Maryland's positivity and case rates remain lower than most states in America, we are closely monitoring increases in some of our key health metrics as well as rising numbers in states across the country," Hogan said.
"This crisis is far from over, and this virus does not recognize state borders. I want to remind Marylanders that the only way to keep our state open for business is to avoid traveling to hotspots and continue following the public health guidelines. We cannot let our guard down, and we must remain vigilant."
The declaration states that COVID-19 cases are rising in 40 states, and the risk of further spread back to Maryland is high.
The initial state of emergency declaration when into effect in March 5. The state of emergency has since been renewed nine times since then, with the most recent taking place on Sept. 8.
Since March 5, there have been nearly 146,000 laboratory-confirmed positive cases of COVID-19 and more than 4,000 related deaths in the state of Maryland.
As we continue to urge Marylanders to remain vigilant in the fight against #COVID19, today I issued an order renewing the current state of emergency in Maryland.

View the order: https://t.co/XOKRLG8oVZ

— Governor Larry Hogan (@GovLarryHogan) October 30, 2020
Today, @MDHealthDept reports 146,995 confirmed cases of #COVID19 in Maryland.

The statewide positivity rate is now 3.94%

Maryland has 4,007 deaths, 1,813,450 negative tests and 8,201 patients have been released from isolation.https://t.co/9LEHaSDimJ pic.twitter.com/UswPjqNGat

— Maryland Department of Health (@MDHealthDept) November 2, 2020