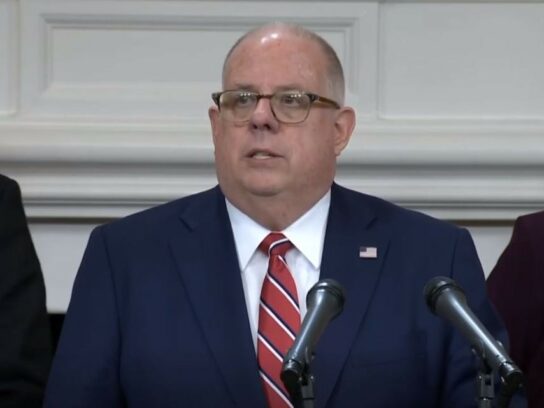 Gov. Larry Hogan announced Thursday he sent a joint regional letter with the help of D.C. Mayor Muriel Bowser and Virginia Gov. Ralph Northam to the Trump administration urging them to continue telework for federal employees.
The extension of the telework policy would help to ensure the safety of federal workers, Hogan stated.
"While of course any essential employee should continue to report to work, we know that a continued federal telework policy will help save lives by allowing more of our region's 360,000 federal employees to work from home," wrote Bowser, Hogan and Northam in the letter.
.@MayorBowser, @GovernorVA & I have sent a joint regional letter to the Trump administration urging the continuation of telework for federal employees. Extending this policy will help ensure the safety of our region's 360,000 federal workers as we continue fighting this pandemic. pic.twitter.com/4HTMfxIJ81

— Governor Larry Hogan (@GovLarryHogan) April 23, 2020