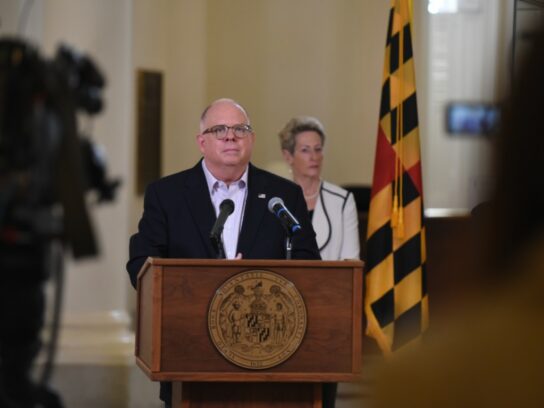 Gov. Larry Hogan and the nation's governors are pushing Congress to allocate $500 billion to states and territories to help with budget shortages due to the COVID-19 pandemic.
Without federal help, states may have to take drastic and destructive measures, he said.   
"Without sufficient federal relief, states will have to confront the prospect of significant reductions to essential services, which will in turn devastate the economic recovery and our efforts to get people back to work," Hogan said in a statement Monday. 
Hogan first urged this financial help in a joint statement with New York Gov. Andrew Cuomo Saturday. They said governors are leading COVID-19 action with measures like Stay at Home orders that protect people, but seriously hurt economies. 
As chairman of the @NatlGovAssoc, today I issued the following statement with vice chair @NYGovCuomo to urge federal leaders to provide immediate fiscal relief for the states.

Our full statement: https://t.co/1ZqTCO7b0q

— Governor Larry Hogan (@GovLarryHogan) April 11, 2020