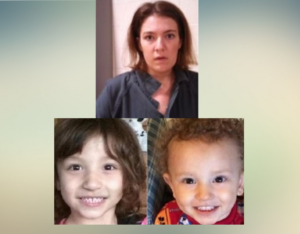 An ongoing competency hearing for Catherine Hoggle picks up again Wednesday afternoon as the deadline to restore competency approaches. 
Hoggle is charged with murdering her two young children, Sarah and Jacob Hoggle, who were last seen in her care in 2014.
Based on state law, the deadline for Hoggle to be restored to competency is Thursday, Dec. 1. Charges must be dropped if a defendant is considered incompetent for trial for five years. On Wednesday, a Montgomery County Circuit Court judge will announce his decision in Hoggle's competency to stand trial.
She is committed to Clifton T. Perkins Hospital Center.
Previous Post: