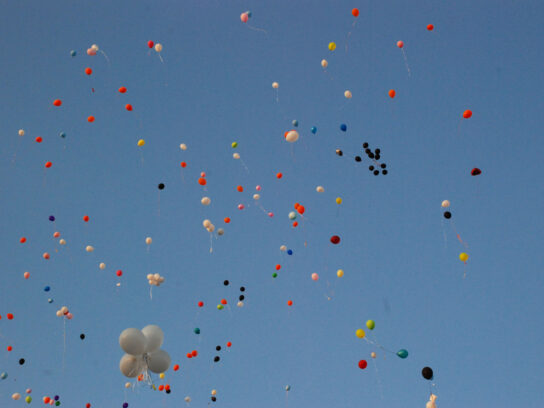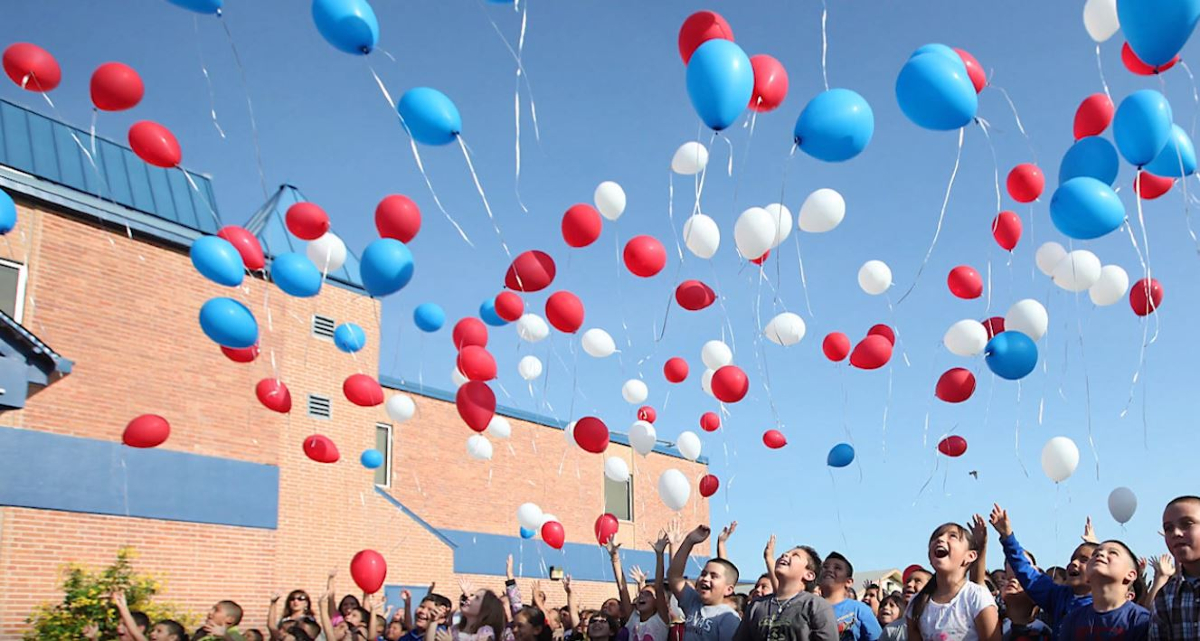 Don't let go of all those balloons. Anyone intentionally releasing a sky full of helium-filled latex or mylar balloons in Montgomery County can be fined a minimum of $500.
Montgomery County Council unanimously approved legislation Sept. 29 that would prohibit the outdoor release of these balloons in an effort to prevent injury or death to sea turtles, marine birds and land animals. Sponsored by Council Vice President Tom Hucker, the legislation includes wording that holds a private property owner responsible when balloons are released and it is not known who let them go.
According to the legislation, released balloons can travel hundreds of miles before falling to the ground where animals often ingest them. The animals may mistake the deflated balloons for prey. If they eat them, the material can block their intestinal tract causing them to starve. They also could become entangled in the string or attached ribbons, thereby incapacitating them.
Queen Anne's County and Ocean City already ban the outdoor release of balloons.
The first offense comes with a $500 fine and subsequent offenses carry a $750 fine. Each release of 50 or fewer balloons at one time would constitute a separate violation, according to the legislation.
A fine would not be levied if the balloons are released unintentionally, is released by a child without the permission of an adult, is used for scientific or meteorological purposes, or is released indoors.
But council's intent is not necessarily to fine someone. Rather, it would prefer to educate those planning to release lots of balloons to celebrate an occasion and let them know that it is not okay, Hucker explained.

The bill is supported by environmental and animal protection organizations, including the Sierra Club, the Rock Creek Conservancy, the Humane Society of the United States, the Audubon Naturalist Society (ANS), Neighbors of Northwest Branch, Trash Free Maryland, the Surfrider Foundation, the Animal Welfare Institute, and Oceana.
"ANS supports the balloon ban bill because when balloons are released into the air, they harm our wildlife both locally and worldwide," said Denisse Guitarra, Maryland conservation advocate with the Audubon Naturalist Society. "They are especially dangerous to sea turtles and other marine animals, as a broken-down balloon can look just like jellyfish or squid — their favorite food."
Kathryn Kullberg, director of Marine and Wildlife Protection at the Humane Society of the United States, also praised the legislation. "Balloon litter is detrimental to our environment and causes immense pain and suffering to wildlife who mistake deflated or burst balloon pieces for food. We are grateful to Councilmember Hucker and applaud Montgomery County for signaling its opposition to this harmful practice by prohibiting intentional balloon releases."
Montgomery County, MD prohibits the intentional release of balloons, sparing the suffering of birds, sea turtles and other marine mammals who are injured or killed after eating or becoming entangled in balloons and their strings. https://t.co/FIvB7KAcYc via @HumaneSociety.

— HSUS News (@HSUSNews) September 29, 2020