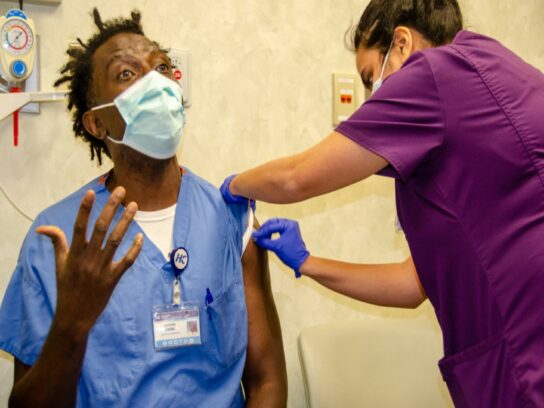 "Today is amazing, the vaccine gives me hope! I came in from my day off when I was notified.  My kids, age 4 and 6, said this was an early Christmas present. They will be happy to hug mommy and wish for COVID to go away – indeed, this is a gift," declared Dr. Bonnie Yen, a physician in emergency services at Holy Cross.
The first vaccination was given Friday at 3:30 p.m. to a Holy Cross critical care nurse, who called it "a boost of confidence. It's protection for me, my fellow healthcare providers and for our community."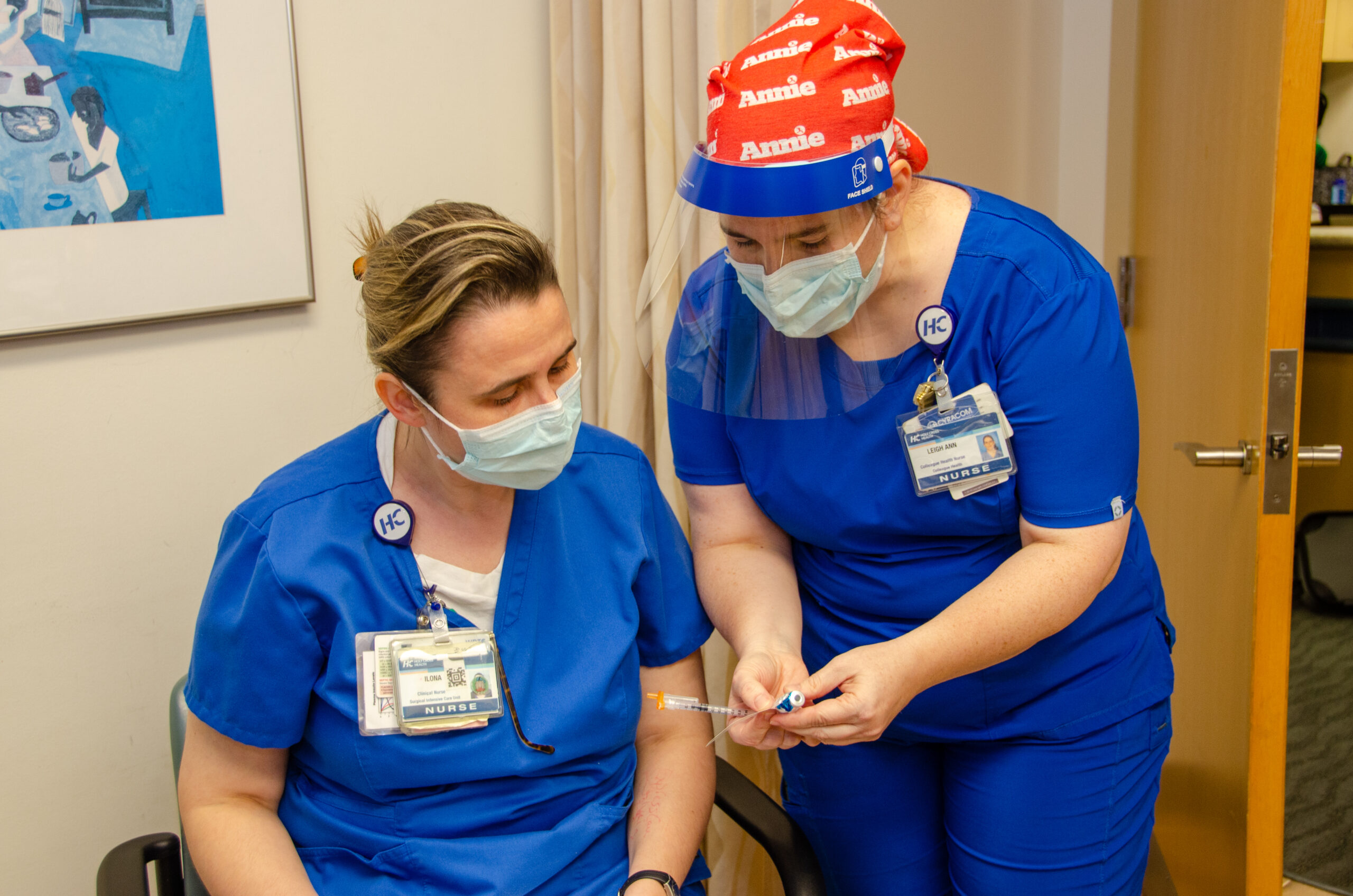 Among the two dozen who were vaccinated first on Friday were nurses from the intensive care unit and other COVID caring medical/surgical units, registrars, environmental services technicians and physicians from the emergency department, critical care and neonatoly, according to an email from Holy Cross Health.
Dr. Theodore Igwebe, a critical care physician, declared, "It's been almost a year since this started, we've learned so much, we've saved many and lost others. Today we know what to do to manage patients with COVID-19, but with these vaccinations beginning, I look forward to the day we will see and care for far fewer. I'm most concerned for my patients of diverse heritage, especially those who are Hispanic and of color. I hope they see me doing this, I hope they get the information and then get the vaccine."
Dr. Theodore Igwebe gets ready for his injection. 
President and CEO of Holy Cross Health Dr. Norvell V. Coots, cheered everyone on, calling the vaccination "a game changer. We can't put COVID-19 to rest until we are all vaccinated.  We have to do it."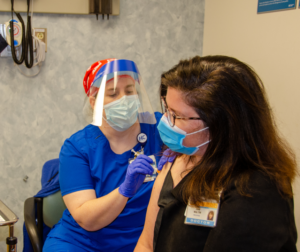 Photos courtesy of Holy Cross Health