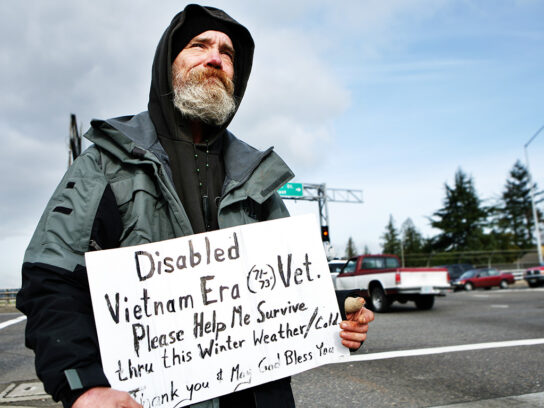 With extreme heat and hyperthermia warnings expected to continue throughout the summer, Montgomery County wants its homeless population to know that homeless shelters will be open day and night.
"During the pandemic, we've kept all our shelters open like it was an [extreme weather] event," Mary Anderson, the county's health and human services spokeswoman said. "We keep the overnight shelters open 24 hours a day so [the homeless] don't have to leave and go out into the elements."
Prior to the pandemic, homeless shelters, which are funded by the county but run by local non-profits, would only be open during the evening. The shelters were open at night for people to sleep  but closed during the day. During intense heat or cold, the shelters would be open 24 hours a day, which is how they've operated throughout the pandemic as well as this summer's extreme heat warnings.
According to Anderson, in heat emergencies, if all shelter beds are full, the county has the capacity to open overflow spaces to "quickly expand capacity if needed."
Montgomery County has activated the Extreme Heat Plan for a Hyperthermia Alert for Wednesday July 7 from 11AM-7PM. Expect the heat index to be above 95 degrees. Stay hydrated. Take precautions to protect
yourself & pets from heat-related illnesses: https://t.co/hKa4uvWWVZ #MoCo pic.twitter.com/85rfk42b4F

— MC Emergency Mgmt (@ReadyMontgomery) July 6, 2021
According to a recent survey from the Metropolitan Washington Council of Governments (COG), there are approximately 577 homeless people in Montgomery County. Sixty-eight percent of the county's adult homeless population rely on shelters which makes their availability even more crucial during extreme heat and hyperthermia warnings.
The county also has a 24-hour homeless outreach line for those experiencing homelessness and concerned individuals.
"Between our outreach staff, and the nonprofits we work with, we're urging people to get out of the elements and extreme heat," Anderson told MyMCM.