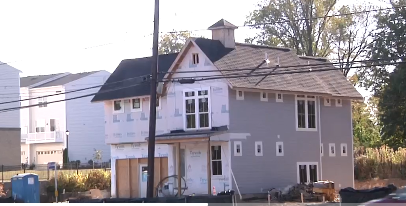 On Tuesday, Councilmember Evan Glass introduced The Housing Impact Fairness Act which would raise $100 million for affordable housing and school construction throughout the county over the next decade.
The Housing Impact Fairness Act ensures that all newly built single-family homes contribute fairly to Montgomery County's infrastructure needs. This legislation is expected to close a loophole so that the impact fees collected from newly built homes contribute to increasing school capacity would also help provide more resources for affordable housing programs. This bill is cosponsored by Councilmember Will Jawando.
There are about 164,000 students currently enrolled in Montgomery County Public Schools, a record for the school system. This increase is causing overcrowding in many schools throughout the county according to officials. At the same time, Councilmember Evan Glass says that Montgomery County is facing an affordable housing crisis. According to the Metropolitan Council of Governments, more than 23 thousand units of affordable- low-income housing will need to be built in Montgomery County throughout the next decade alone. Glass says the affordable housing crisis has hit younger residents hard, as homeownership rates among those 18 to 35 years of age in Montgomery County has fallen from  45% to 28 % over the last 30 years.
Councilmember ⁦@EvanMGlass⁩ hosting press conference on his new bill cosponsored by Councilmember ⁦@willjawando⁩, the Housing Income Fairness Act, which he projects will generate $100 million over ten years for affordable housing & schools. #HousingSchoolsFairness pic.twitter.com/mHFZNHH8Vj

— Montgomery Council (@MoCoCouncilMD) October 15, 2019