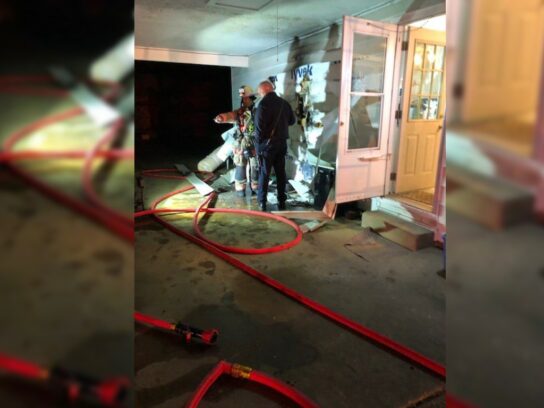 Montgomery County Fire and Rescue Services responded to a house fire in Aspen Hill on Monday evening.
Officials say it took about 45 firefighters to put the blaze out on the 14000 block of Flint Rock Road shortly before 6:00 p.m. on Monday.
The cause was a result of improperly discarded fireplace ashes in a cardboard box that were placed in the carport stored against the house.
There were no injuries, and the home has about $3,000 in structure damage.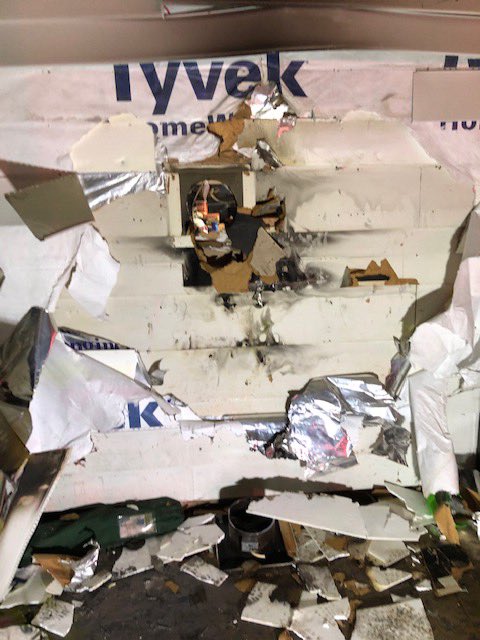 Fire officials say discarding ashes properly is very important, and can possibly prevent a fire from happening. Every year "cold ashes" result in house fires due to the fact that many people don't realize how long it takes for ashes to cool off before disposal.
Montgomery County Fire and Rescue Service officials recommend the following 5 safety tips: 
Do not remove ashes from a fireplace immediately. When possible, allow ashes and coals to cool where you had the fire for several days as those areas are designed to contain heat safely.
When it is time to dispose of the ashes, transfer them to a metal container and wet them down. Only use an approved metal ash bucket that has a tight fitting metal lid to safely store cooled ashes.  Never dispose of the ashes in a paper or plastic bag,cardboard box, plastic container, or bucket because it can easily ignite.
Store the container outside, away from your house and other structures including garages,decks,porches,fences, wood piles or other combustible materials.
Do not dispose of ashes outside on a windy day.
Never use a vacuum cleaner to pick up the ashes.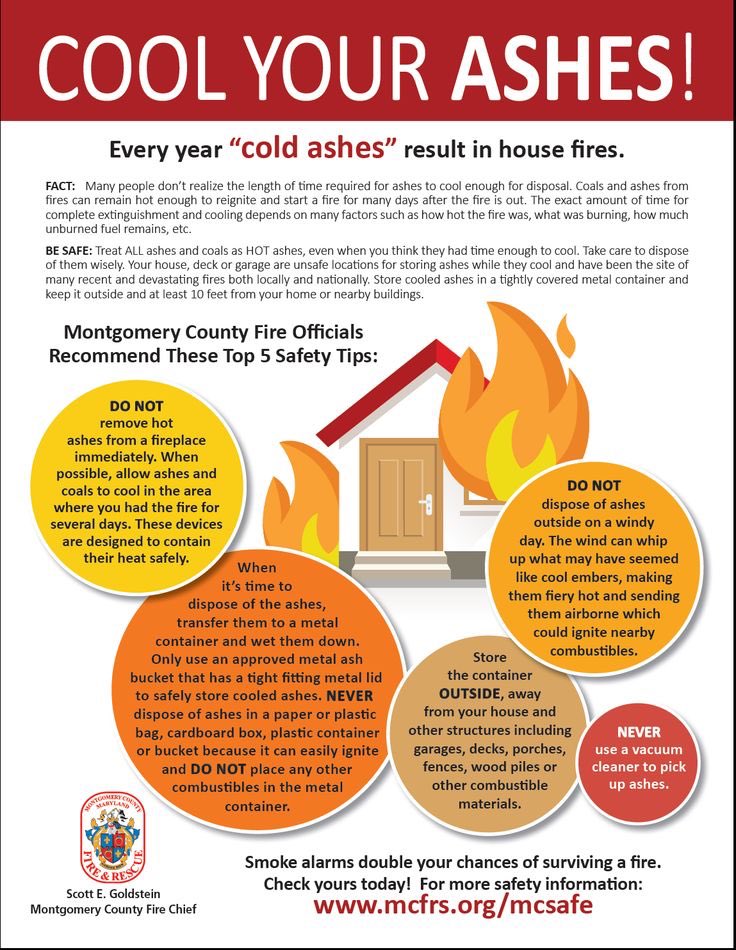 Aspen Hill house fire, fire in carport, fire extinguished, @mcfrs PE725, E723, PE740, PE703B, PE718, T725, AT703, RS703, A725, BC703, BC704, EMS704, SA700 & others handed the call, >45 @mcfrs FFs responded https://t.co/QLkOdeWxmg

— Pete Piringer (@mcfrsPIO) January 20, 2020