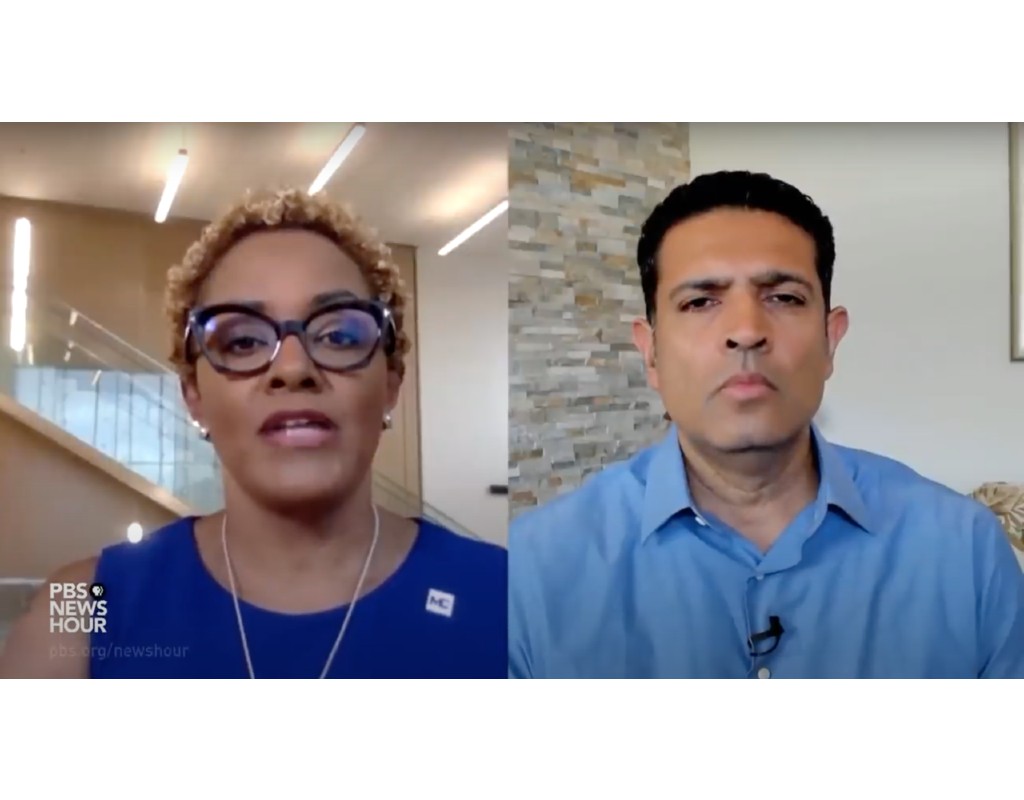 In PBS Newshour Appearance, Montgomery College President Discusses COVID-19 and Racism
Montgomery College President, Dr. DeRionne Pollard, spoke with PBS Newshour about the challenges her community college students face with online learning and the impacts of current racial issues.
She expects that enrollment will increase in the fall with many students changing their college plans due to COVID-19. "If I look at my enrollment for summer, we'll probably be about 20 percent up in terms of where we were this time last year," said Dr. Pollard in the interview.
She also told the PBS reporter that "the wealth and health of our community is a direct reflection of the health of our community college and vice versa, there's a mutuality to that, that demands that we rise up in these moments." In the interview, Dr. Pollard outlines what these students need and what challenges they, along with other students may face this fall in a mostly virtual learning environment.