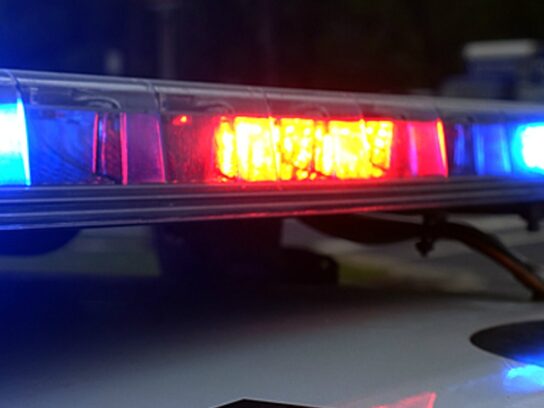 An inmate was temporarily released from the Montgomery County Detention Center by mistake on Thursday after he was arrested for attempted murder for shooting at a police car.
"As a result of this situation, the Department of Correction and Rehabilitation will conduct a full internal investigation into this matter," said Angela Talley, director of the department, in a statement Friday. She said the suspect was mistakenly released due to a "processing error" after the suspect was ordered to be held without bond Thursday.
After the error was determined, an arrest warrant was issued and the suspect was arrested in Washington, D.C. at about 1 a.m. Friday, Talley wrote. He is held at a facility in D.C. while Montgomery County authorities coordinate his transfer back.
According to the Montgomery County Police Department (MCPD), three 16-year-old males were arrested "following a string of residential burglaries and the attempted homicide of a Montgomery County Police officer." 
Police said all three are charged as adults with attempted murder, first degree assault and first-degree burglary.
On Thursday, police responded to the 6000 block of Johnson Avenue for a reported attempted burglary in progress. Officers saw a BMW SUV, which matched a previous burglary suspect car, leaving the area and began surveillance. The car stopped abruptly which made an officer swerve in order to avoid hitting the car. The officer heard three gunshots, and the car then passed the officer firing one more shot. 
The officer's vehicle was damaged and a pursuit began. 
Police said the suspects lost control in the Wisconsin Avenue and I-495 area and two were immediately taken into custody and a search helped find the third. The three 16-year-olds charged are Maynor Josue Bonilla-Flores, Jason Benitez-Umanzor and Brad Roca, all from D.C.
Three Juveniles Arrested for Attempted Murder of a Police Officerhttps://t.co/2Eu0RhEocx#mcpd #mcpnews pic.twitter.com/gWRQj5XFym

— Montgomery County Department of Police (@mcpnews) June 30, 2022