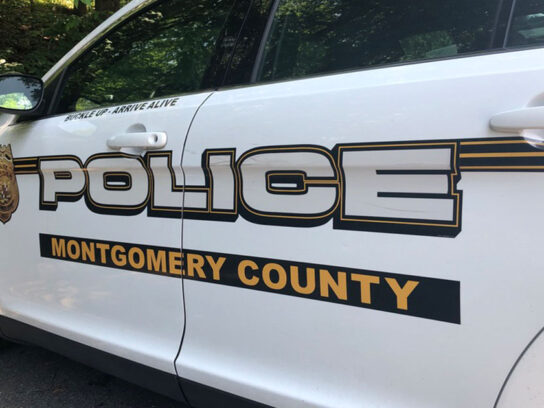 Occupants of a car observed driving away from a residential burglary in Rockville shot at police early Thursday morning, striking the police vehicle. During the incident, Montgomery County Police officers did not fire at the suspects and no officer was injured, according to police.
All three suspects were taken into custody.
Police officers were responding to a call about a residential burglary on Johnson Drive in Rockville at about 1:30 a.m. Upon arrival, police saw a silver BMW SUV speeding away from the area.
When police caught up to the SUV, the occupants shot at the officers, striking the vehicle, police said. The police pursued the SUV toward the Beltway when the driver apparently lost control of the SUV and crashed. One suspect was then apprehended, police said.
A Prince George's County Police helicopter and Montgomery County police K9 units helped locate the other two suspects, who were taken into custody, police said.
The investigation is ongoing, and MyMCM will update the story.