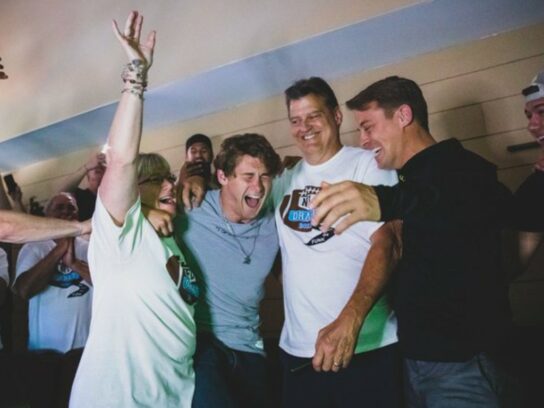 Jake Funk knows all about patience. During his first four years at the University of Maryland, he played behind four running backs who ended up in the NFL and had to overcome two ACL surgeries. When he finally got his opportunity during his senior year, Funk had a breakout season.
And last Saturday on the third and final day of the NFL Draft, Funk waited and waited until his name was called. The former Damascus star waited until the 7th and final round.
After 222 picks had been made, the phone finally rang. Los Angeles Rams General Manager Les Snead was on the line informing Funk that he was being drafted by the Rams. What happened over the next few moments was the stuff of dreams. Lots of cheers, yells, hugs and disbelief.
Funk described to MyMCM the phone call and the aftermath that he had dreamt of most of his life.
(Photo courtesy of Maryland Football)