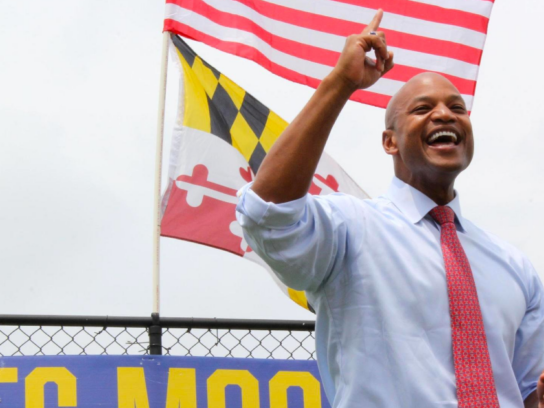 Takoma Park native Wes Moore has been projected as the winner in the Democratic Gubernatorial Primary on Saturday. Moore and his running mate Aruna Miller garnered 33.60% of the votes counted so far. Tom Perez has conceded. He and his running mate Shannon Sneed have 28.65% of the vote.
Moore and Miller will face Republican candidate Dan Cox — who was endorsed by Donald Trump  — and his running mate Gordana Schifanelli in the November election.
On behalf of my family and my incredible running mate @ArunaMiller, THANK YOU.

The stakes could not be higher, but together, we'll meet this moment with urgency and leadership. Maryland WILL be a state where we leave no one behind.#MooreForMaryland pic.twitter.com/j3mcncfKWZ

— Wes Moore for Maryland Governor (@iamwesmoore) July 23, 2022
We launched our campaign to deliver jobs, justice, and opportunity to Maryland. I'm so proud of all we accomplished and incredibly thankful for our dedicated supporters and staff.

Today, I congratulate @iamwesmoore on a hard-fought victory. My statement: https://t.co/HqcxyY9FVT pic.twitter.com/EO03fL9boB

— Tom Perez (@TomPerez) July 23, 2022
Perez and Sneed have more than 9,00o more mail-in and provisional votes than Moore and Miller but the deficit in early voting and Election Day votes was too much to overcome.
Name                                                  Party             Early Voting    Election Day      Mail-In Ballot/Provisional            Total               Percentage
Wes Moore and Aruna Miller     Democratic         43,932             95,850                               40,606                            180,388             33.60%
Tom Perez and Shannon Sneed  Democratic        30,716              73,338                               49,774                             153,828              28.65%