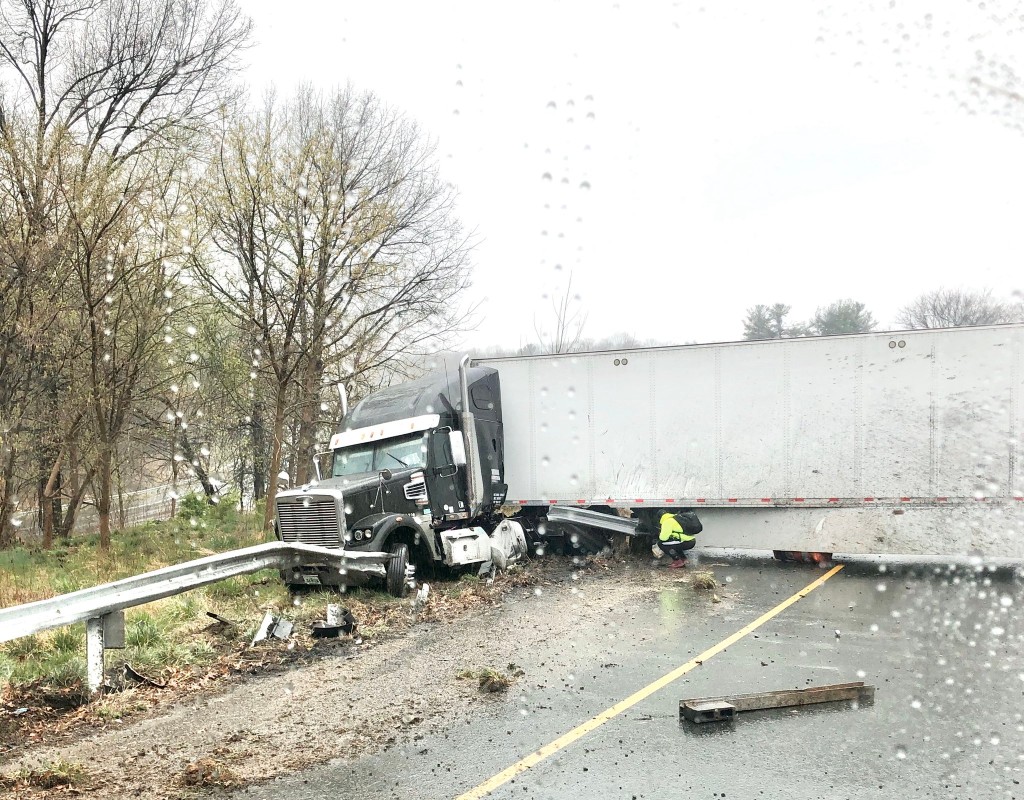 Jackknifed Tractor Trailer Collision Causes Closure on I-495 Lanes
A jackknifed tractor trailer on the I-495 outer loop necessitated closure of all four lanes at the 270 spur Wednesday morning. According to the Maryland Highway Administration, there was a collision with a tractor trailer past exit 36.
Fire Department activity had closed all lanes according to Montgomery County MD Office of Emergency Management & Homeland Security. Originally only the right shoulder was open but as of noon, the two right shoulder lanes were open according to the Maryland State Highway Administration.
UPDATE Montgomery County I-495 Outer Loop past Exit 36. 2 right lanes now open. Left shoulder and lane closed. #MdTraffic #mdotnews bl

— MD State Highway Adm (@MDSHA) March 25, 2020
ALERT Montgomery County I-495 Outer Loop past Exit 36. Jackknifed tractor trailer. All lanes closed. Traffic on right shoulder. #MdTraffic #mdotnews bl

— MD State Highway Adm (@MDSHA) March 25, 2020
Severe Traffic Alert – Fire department activity closes all lanes of I-495 Outer Loop at the I-270 spur. Traffic gets by on the right shoulder. Expect significant delays. Seek alternate route. #mdtraffic

— MC Emergency Mgmt (@ReadyMontgomery) March 25, 2020
Traffic Advisory – (initial dispatch ~10a) OL I495 beltway near Big Curve/Skyramp (over I-270 Spur) between Old Georgetown Road and River Road, some lanes blocked, @MDSP @MDSHA @mcfrs HM707 on scene, all lanes blocked, only right shoulder gets by pic.twitter.com/8XdFMH0UvY

— Pete Piringer (@mcfrsPIO) March 25, 2020