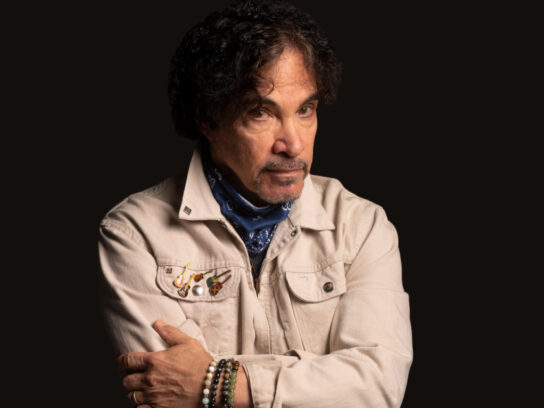 John Oates has been singing and playing music since he was four years old. He grew up in Philadelphia where he was influenced by many sounds and genres. 50 years ago, he met another Philly musician named Daryl Hall. Together, they formed Hall and Oates, becoming the biggest-selling duo in music history.
On Thursday at the Bethesda Blues & Jazz Supper Club, Oates, 73, will be accompanied by guitar virtuoso Guthrie Trapp to take fans on a musical journey playing a mixture of genres including blues, bluegrass, and swing. And, yes, some Hall & Oates favorites performed in a reimagined and acoustic style.
MyMCM went one on one with Oates leading up to his show.
Hall & Oates have been inducted in two of the most prestigious halls of fame in the music industry: the Songwriters Hall of Fame in 2003 and in the Rock and Roll Hall of Fame in 2014. Seven of their albums went platinum and six went gold. They dominated the pop charts from the mid-70s to the last 80s.
Hall and Oates had 16 top 10 hits including six that reached number one on the pop charts including 1982's Maneater from the H2O album. We asked Oates if the song is about a particular person.
Tickets for the John Oates and Guthrie Trapp show March 24 at 8 pm are available at bethesdabluesjazz.com.
Here's the full interview with Oates.