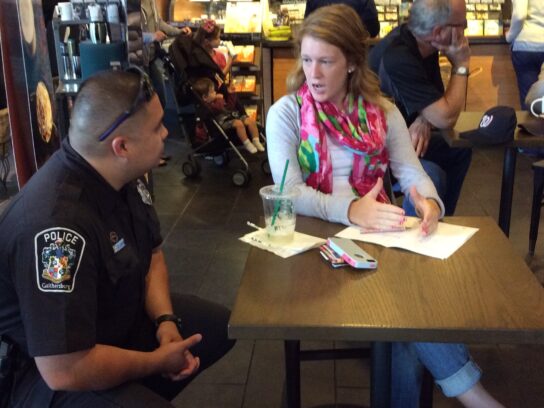 Oct. 2 is National Coffee with a Cop day, and the Montgomery County Police Department (MCPD) wants county residents to participate.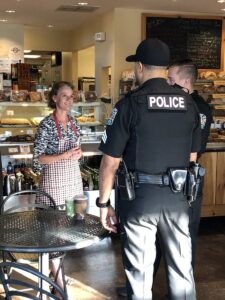 Residents can join MCPD officers at Starbucks at 12091 Rockville Pike in Rockville from 11 a.m. to 12:30 p.m. and at the Watershed Cafe at 19639 Fisher Ave. in Poolesville from 6 p.m. to 7:30 p.m. 
Coffee with a Cop is meant to encourage interaction and build trust between police officers and civilians, in a casual setting. 
Oct. 2 will be the third Coffee with a Cop event from MCPD this year.