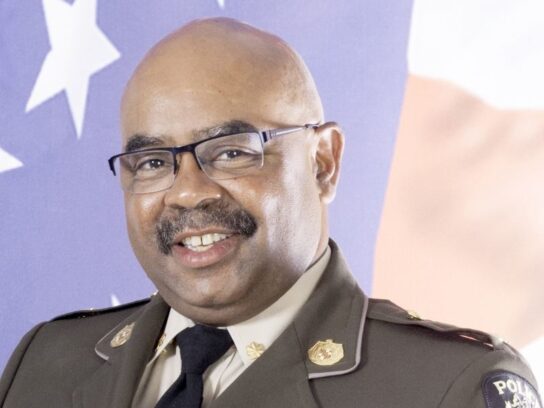 Acting Chief Marcus Jones has been formally nominated to become Montgomery County's next police chief.
County Executive Marc Elrich sent a letter to Council President Nancy Navarro, saying Jones' salary would be $225,000.
Months ago, Jones had said he was seeking the job, but Elrich said he wanted someone from outside the police department.
Early frontrunners, Takoma Park Police Chief Antonio DeVaul and Tonya Chapman, former chief of Portsmouth, Va., both withdrew their names from consideration.
The new chief would succeed Tom Manger, who led the department with 1,300 officers for 15 years.
Russ Hamill was named acting chief after Manger left last April. Hamill then left to become chief of Laurel. Jones followed Hamill.
Since becoming acting chief, Jones has dealt with an officer who has been charged with assault and misconduct in office for his use of force in a drug arrest. And then last week, an officer shot himself.
The County Council is expected to interview Jones early next month and vote on his nomination.