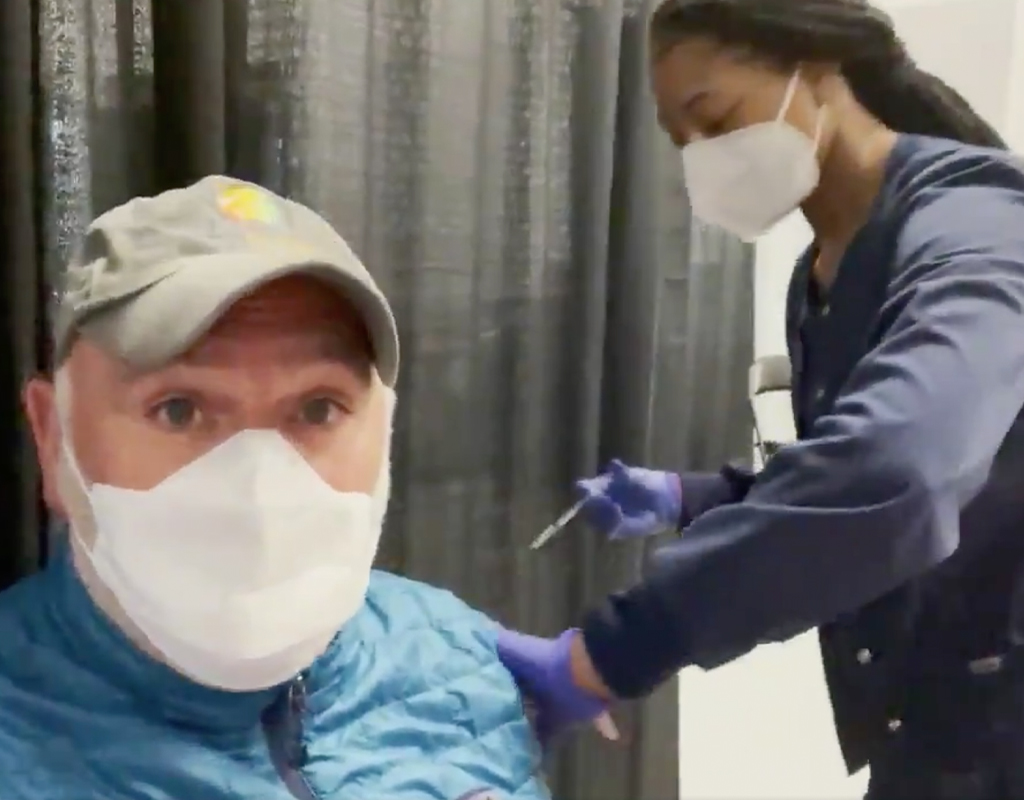 José Andrés Receives First Dose of COVID-19 Vaccine
Chef José Andrés tweeted Thursday that he received his first dose of the COVID-19 vaccine.
"I feel lucky to receive the first vaccine shot, lucky to be healthy after a year traveling with @WCKitchen…but many essential workers have not been so lucky. People, get the vaccine when it's your turn…we must fight for access for all while we hope for a better tomorrow!," the founder of World Central Kitchen tweeted.
Here's a look at Andrés receiving the vaccine:
I feel lucky to receive the first vaccine shot, lucky to be healthy after a year traveling with @WCKitchen…but many essential workers have not been so lucky. People, get the vaccine when it's your turn…we must fight for access for all while we hope for a better tomorrow!💉🌈 pic.twitter.com/4b2nl4vqFj

— Please wear a mask! Do it for the World please… (@chefjoseandres) March 5, 2021
Now let's make sure USA and other rich countries help poorer countries get the vaccine….longer table not higher walls! What must be good for some must be good for all…

— Please wear a mask! Do it for the World please… (@chefjoseandres) March 5, 2021