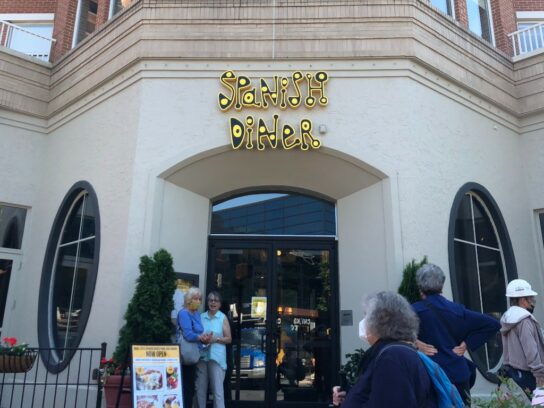 Chef, humanitarian and Bethesda resident José Andrés opened Spanish Diner last week in Bethesda Row.
Andrés wants to serve homestyle, comfort food not normally found in a Spanish restaurant. Spanish Diner is in the same location where Andrés' restaurant, 'Jaleo', used to operate.
MyMCM visited the restaurant and spoke with Head Chef Daniel Lugo about what customers can look forward to.
"They're going to find comfort food and they're going to find food that is going to make them feel right at home," Lugo told MyMCM. "Like if you go to visit a friend in Spain, this is the type of food that your friend is going to cook for you at home."
Dishes include 'huevos rotos casa lucio,' which are fried eggs with potatoes and meat, and 'fabada asturiana': a Spanish bean stew from Asturias, where Andrés was born. The restaurant is open Wednesday-Sunday and is taking reservations.