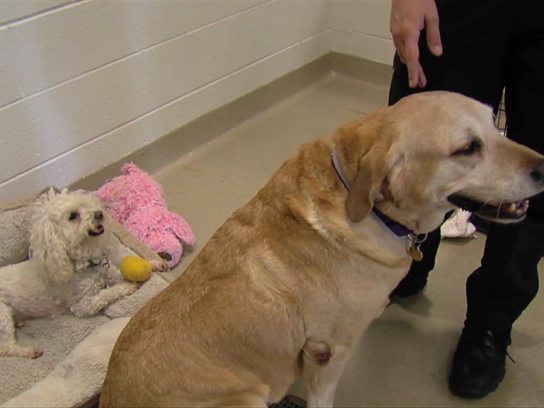 Just Puppies of Maryland in Rockville was charged with selling puppies in violation of the No More Puppy Mills Act, Attorney General Brian Frosh announced in a news release June 17.
Charges were filed against Just Puppies, which is located in Twinbrook Center on Veirs Mill Road, as well as another of its locations in Towson. Store owner Mitchell Thomson also was charged.
The Puppy Mill Act prohibits the offer of sales of dogs and cats by retail pet stores. The Maryland legislation went into effect on Jan. 1, 2020 as a way to prevent mistreatment of animals.
According to the Statement of Charges, in February 2020, "Just Puppies shifted to an appointment-only model, but continued to sell puppies to consumers even after the No More Puppy-Mills Act's effective date, and misled consumers about its relationship with the sources of some of the puppies it sold."
Frosh's office alleges that Just Puppies sold puppies in violation of the act, which is considered an unfair or deceptive trade practice under Maryland's Consumer Protection Act.
The stores and owner also are charged with misleading consumers by saying they only bought puppies from breeders they knew. According to the charges, the stores purchased puppies from breeders "with whom they had no direct relationship."
The Attorney General's Consumer Protection Division is seeking an injunction to stop selling from the retail pet stores and levy a fine to include restitution, penalties and other costs.
A hearing will be held Sept. 13 at the Office of Administrative Hearings in Hunt Valley, Md.
Consumers with complaints against Just Puppies of Maryland, Inc., Just Puppies, Inc., or Mitchell Thomson should call the Consumer Protection Division at 410-576-6559 or write to the Consumer Protection Division at 200 St. Paul Place, 16th Floor, Baltimore, MD 21202.