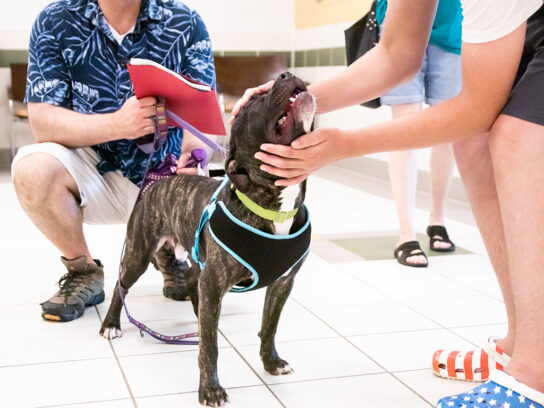 On Sunday, the Montgomery County Animal Services and Adoption Center in Derwood returned to its normal operations for the first time since March of 2020.
The hours of operation are now noon to 7 p.m. Monday, Tuesday, Thursday, and Friday and noon to 5 p.m. Saturday and Sunday. They are closed on Wednesdays.
The Montgomery County Animal Services and Adoption Center fully opened to the public Sunday for the first time since the start of the pandemic.

Photos for @mymcmedia pic.twitter.com/xj4TUbnjOx

— Julia Nikhinson (@julianikhinson) June 20, 2021
They thanked customers on Facebook: "Thank you to everybody who visited today, and to those of you who adopted during our pandemic closures. We're so excited to continue serving the community in-person from here on out!"
If you are considering adoption, you should fill out the adoption questionnaire which can be found on their website. Once you have sent them the required documents, you can schedule a visit to see the animals online or in-person.
For more information about the animal services or adoption center please visit https://www.montgomerycountymd.gov/animalservices/index.html.