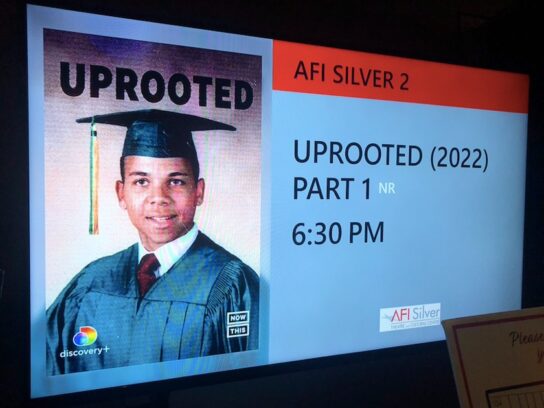 A new three-part docuseries tells the story of Keith Warren, who was 19 years old in 1986 when his body was found hanging from a tree in Silver Spring, and his sister's fight for justice.
Warren's death was ruled a suicide at the scene. For the last 35 years, his family has fought for more answers. 
"Keith's life mattered, that's it, he mattered, he was loved, he was somebody and I'm not going away," said his sister, Sherri Warren, ahead of a screening for the docuseries, "Uprooted". She said from the start, her family never received direct answers to questions like why her brother's body was sent directly to a funeral home with no autopsy performed, why evidence was collected a month after the case was closed and why there was a discrepancy in his clothing.
"Uprooted" premieres on discovery+ on Friday. An advanced screening was held at AFI Silver Theatre on Wednesday evening. 
Warren's mother was the face of the fight until she passed away in 2009. His sister is dedicated to carrying on the effort. She wants her brother's death certificate and police case files revised to show he did not die by suicide. 
"The evidence shows this was not a suicide. So either undetermined or homicide is what my goal is," Sherri Warren said.
"I have been asking for action for the county to reconsider the decision that was made decades ago, which I think was the wrong decision," said Councilmember Hans Riemer, who attended the screening and called for an independent investigation into Warren's death last year. "We really don't know how Keith Warren died."
"It's not too late to provide justice for this family."