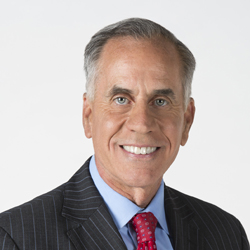 The National Baseball Hall of Fame and Museum announced Tuesday that Tim Kurkjian, longtime ESPN baseball analyst, has been named the winner of the 2022 Baseball Writers' Association of America (BBWAA) Career Excellence Award.
Kurkjian, a Walter Johnson High School and University of Maryland alum, will be honored with the award that is presented annually to a sportswriter "for meritorious contributions to baseball writing" as part of the Hall of Fame induction weekend July 22-25 in Cooperstown, N.Y.
Kurkjian worked for the Washington Star, the Dallas Morning News and The Baltimore Sun before joining ESPN in 1998.
The Career Excellence Award is considered baseball writers' highest honor.
Congratulations to the 2022 BBWAA Career Excellence Award winner, Tim Kurkjian!https://t.co/LZOlGXIN6f pic.twitter.com/zxvirIERxG

— National Baseball Hall of Fame and Museum ⚾ (@baseballhall) December 7, 2021