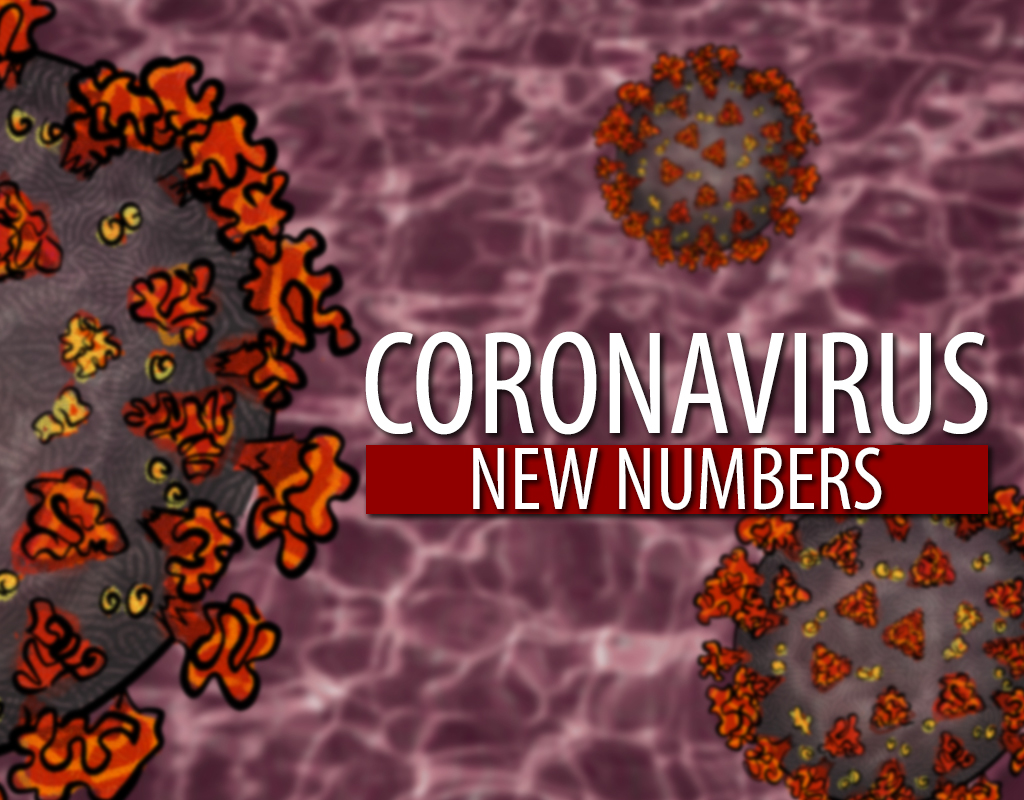 Latest COVID-19 Numbers for Montgomery County and Maryland
Montgomery County COVID-19 Statistics for March 16
The Maryland Department of Health reported 77 new COVID-19 cases in Montgomery County Tuesday morning. This is the fewest number of new cases since Oct. 19, 2020. The county's cumulative case count is 64,934.
The county most recently reported on March 15 that 100 people were hospitalized with COVID-19 in Montgomery County.
Montgomery County recorded one new coronavirus-related fatality Tuesday. The COVID-19 death toll in the county is 1,398.
The county has a rolling seven-day average of 2.92% for positive COVID-19 tests, which is a decrease of 0.17 from Monday's average rate of 3.09%. The county's positivity rate is lower than in 18 of Maryland's 24 jurisdictions.
Montgomery County Department of Health and Human Services clinics are currently vaccinating Priority Groups 1A (all tiers), 1B (all tiers) and 1C (tier 1: ages 65-74). All residents in 1A, 1B, and 1C groups may preregister for the vaccine.  According to Montgomery health officials, 11.4% of the county's residents are fully vaccinated for COVID-19; 22.3% have received their first dose of either the Pfizer or Moderna two-dose vaccine.
Montgomery County leads the state in total COVID-19 related fatalities but not in total cases. Prince George's County has 1,325 fatalities and the most coronavirus cases in the state with 75,541 cases.
Somerset County on the Eastern Shore has the highest cases per capita at 94.9 cases per 1,000 residents. Allegany County in the western region of the state has the second-highest cases per capita at 91.5 cases per 1,000 residents.
Maryland COVID-19 Statistics for March 16
Tuesday, the state recorded 658 new infections, bringing the state's cumulative case count to 394,716.
805 patients are hospitalized with COVID-19 across the state.
The state recorded 23 new reported deaths Tuesday, bringing the state death toll to 7,896.
The state reported a rolling seven-day average of 3.96% for positive COVID-19 tests Tuesday. This is an increase of 0.11 from Monday's rate of 3.85%. The state's positivity rate remains below 4% since Feb. 22 for the 23rd straight day.
Maryland is currently in Phase 1C of its vaccination plan. According to the Maryland Department of Health, 10.892% of the state's residents have received two doses of either the Pfizer or Moderna vaccine; and 0.853% have received the single-dose Johnson and Johnson vaccine. Saturday, the state added a centralized preregistration system for the mass vaccination sites. Eligible residents can preregister at covidvax.maryland.gov or by phone at 1-855-634-6829.