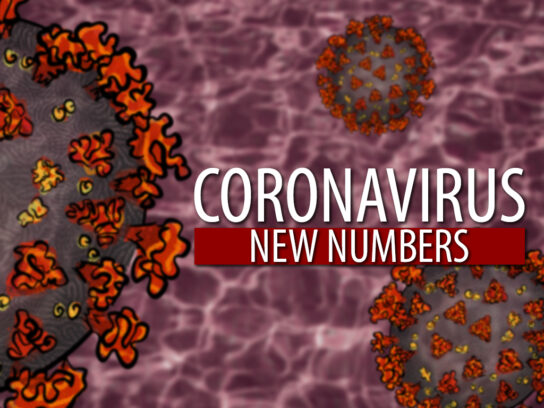 Montgomery County COVID-19 Statistics for March 26
According to Montgomery County health officials, 14.7% of the county's residents are fully vaccinated and 28.6% have received the first dose of either the Pfizer or Moderna vaccine. Montgomery County Department of Health and Human Services clinics are currently vaccinating 1A (all tiers), 1B (all tiers), 1C (Tier 1: ages 65-74) and adults age 60 and older. Preregistration, which is the first step to obtain a vaccine at county clinics, is currently open to all residents ages 16 and older.
The Maryland Department of Health reports 127 new COVID-19 cases in Montgomery County Friday morning. This brings the cumulative number of cases to 66,113.
Montgomery County recorded five new coronavirus-related fatalities Friday, which brings the death toll to 1,422.
There are 93 patients hospitalized with COVID-19 in the county as of March 23.
The county has a rate of 2.96% for positive COVID-19 tests, which is an increase of 0.03 from Thursday's rate of 2.93%. The county's positivity rate is lower than in 20 of Maryland's 24 jurisdictions.
At 1,422 deaths, Montgomery County leads the state in total COVID-19-related fatalities. Prince George's County has the second-highest number with 1,351 fatalities and the most coronavirus cases in the state with 77,153 cases.
Somerset County, part of Maryland's Eastern Shore, has the highest cases per capita with 96.3 cases per 1,000 residents. Allegany County, in the western region of the state, has the second-highest rate at 92 cases per 1,000 residents.
Maryland COVID-19 Statistics for March 26
Maryland is currently in Phase 2A of its vaccination plan, which includes all resident age 60 and older. As of Friday morning, 13.8% of Marylanders are fully vaccinated. Marylanders eligible for a vaccine may pre-register to receive a vaccine at the state's mass vaccination sites.
The state recorded 1,382 new infections Friday bringing the state's cumulative case count to 403,982.
There are 933 patients hospitalized across the state with the virus.
Friday, the state recorded 15 new deaths. The state's death toll now stands at 8,047.
According to the state, Maryland has a rate of 4.64% for positive COVID-19 tests as of Friday. This is an increase of 0.05 from Thursday's rate of 4.59%.