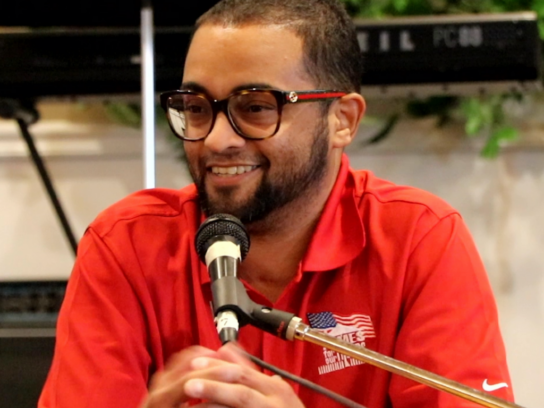 El Sargento Emmanuel "Manny" Meléndez-Díaz, un veterano del ejército que sirvió en Irak, tendrá un nuevo hogar especializado en Poolesville. Esto, gracias a la organización Homes for Our Troops.
En diciembre de 2004, Meléndez-Díaz estaba trabajando en una patrulla de limpieza de carreteras cuando su vehículo golpeó un artefacto explosivo improvisado. La tragedia lo dejó con daño intestinal, un pulmón colapsado y posteriormente, en marzo de 2006, le amputaron la pierna derecha. El veterano de origen puertorriqueño recibió su alta médica del Ejército en 2007.
This weekend, Homes For Our Troops officially kicked off the build of Army SGT Emmanuel Melendez-Diaz and his family's future specially adapted custom home in Poolesville, MD.

To learn more about Emmanuel, visit: https://t.co/UQaY5i8RqF pic.twitter.com/B0JPxmhc8I

— Homes For Our Troops (@HomesForOurTrps) July 19, 2021
La organización sin fines de lucro, Homes For Our Troops, llevo a cabo una ceremonia de bienvenida para Meléndez-Díaz y su esposa Natibel en la Iglesia Bautista de Poolesville el 17 de julio. Manny y Natibel Meléndez-Díaz fueron escoltados por efectivos policiales del condado de Montgomery hacia la iglesia donde fueron presentados con sus futuros vecinos.
La pareja se conectó con Homes For Our Troops en 2018, un año después de casarse. La organización se inició en 2004 con el objetivo de conectar a los veteranos heridos con hogares que se adapten a sus necesidades especiales. Desde su fundación, la organización ha construido más de 315 casas para veteranos en todo el país.
MyMCM estuvo presente en la ceremonia y hablo con la pareja que pronto llamará a la cuidad de Poolesville su casa.