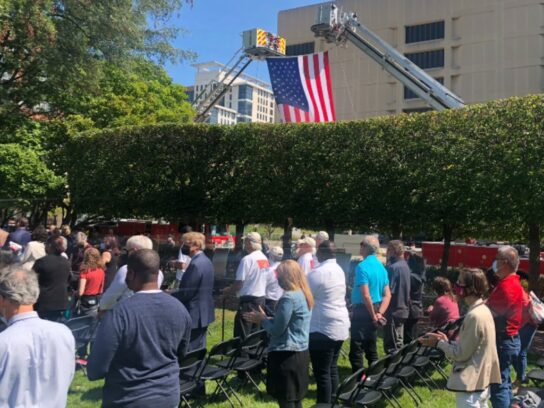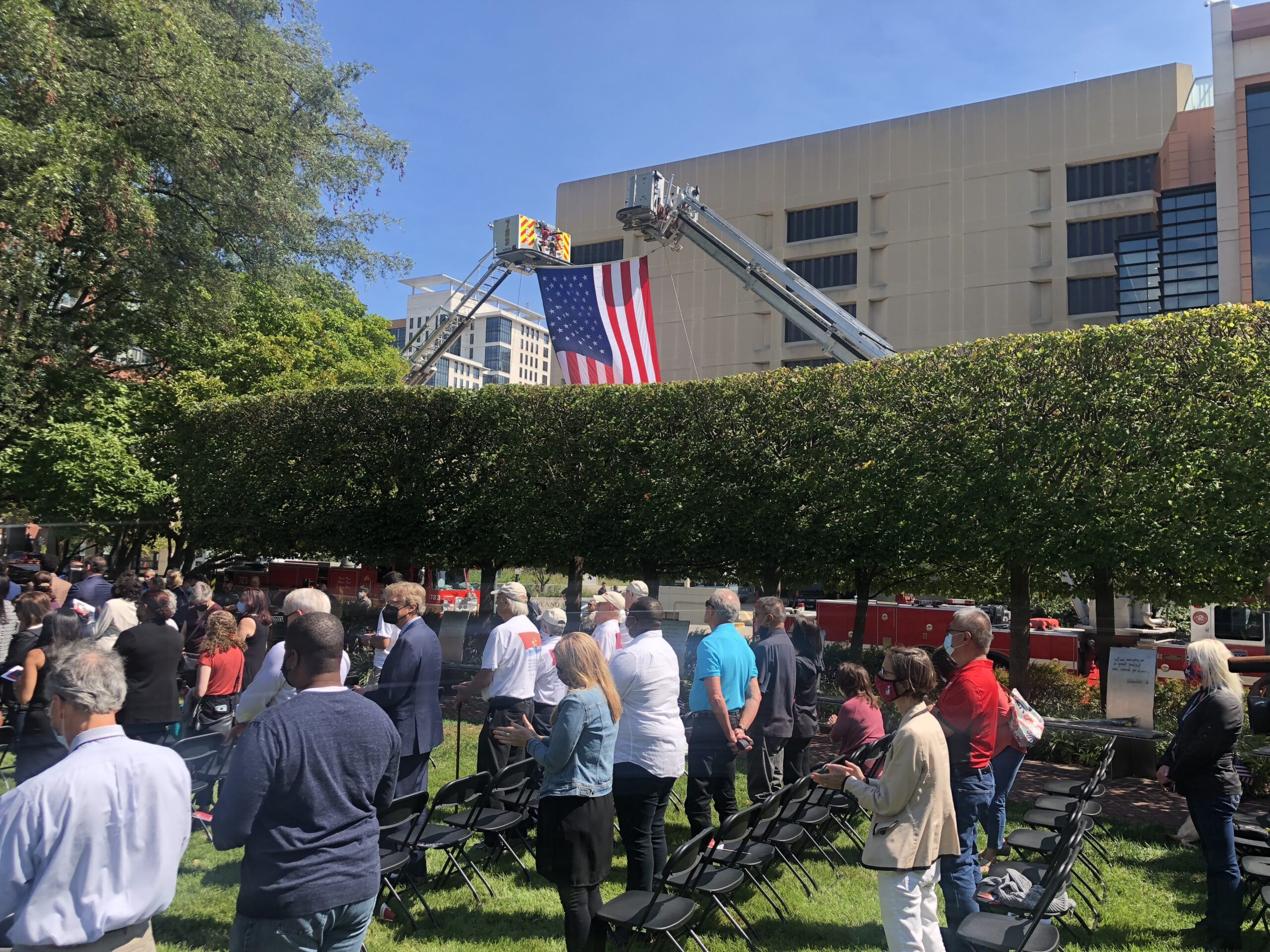 20 years ago, 11 county residents died in the 9/11 terrorist attack on the Pentagon. 
The Montgomery County community gathered Friday morning to remember those residents and the nearly 3,000 others who died. 
11 benches around Courthouse Square Park in Rockville are dedicated to each resident. A backrest on each bench is engraved with words chosen by victim's families. 
In the corner of the park lies a small three-column pavilion with a plaque listing the names of those lost. A unique design in the structure includes a solar lens that captures passing sunlight, said Chief Administrative Officer Rich Madaleno. And on the morning of Sept. 11, each name around the park will briefly illuminate: William Edward Caswell, Dr. Gerald Paul Fisher, Capt. Lawrence D. Getzfred, Michele M. Heidenberger, Angela Marie Houtz, Teddington Hamm Moy, Lt. Darin H. Pontell, Scott A. Powell, Todd Hayes Reuben, Patricia J. Statz and Ernest M. Willcher. 
Leaders said the ceremony is a time to remember these lives.