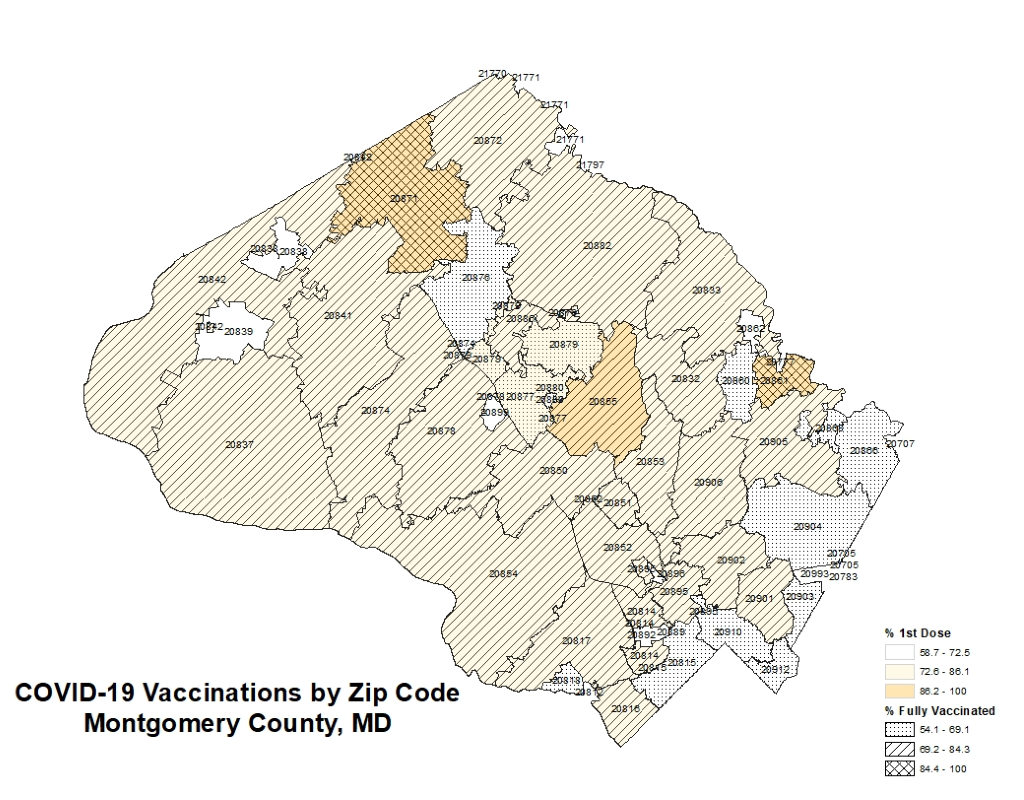 Montgomery County Health Portal Breaks Down COVID-19 Data by Zip Code
Only two zip codes in Montgomery County have more than 84 percent of their residents fully vaccinated against COVID-19, according to Montgomery County's COVID-19 Information Portal.
Zip codes 20871 (Clarksburg) and 20861 (Ashton) have between 84.4 and 100 percent of residents fully vaccinated with both doses of the COVID-19 vaccine. However, many other county zip codes are catching up quickly, with most having residents between over 69 percent and 84 percent fully vaccinated.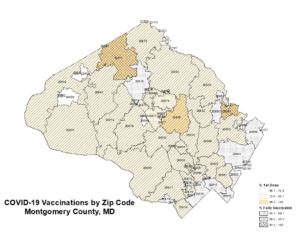 The portal, updated daily from data provided by the Maryland Department of Health, also provides information on confirmed cases in the county, broken down by zip codes, age and gender, and race/ethnicity.
Zip Codes 20906 (Aspen Hill/Layhill), 20904 (Colesville), and 20902 (Wheaton) have the highest cumulative cases, however, 20861 (Ashton) and 20877 (Gaithersburg) have the highest cumulative cases per 100k residents.
For both males and females, adults 20-29 have the highest rate of confirmed cases in the county, with adults age 30-39 in a close second. This trend has continued for several months and goes all the way back to 2020, according to the portal.