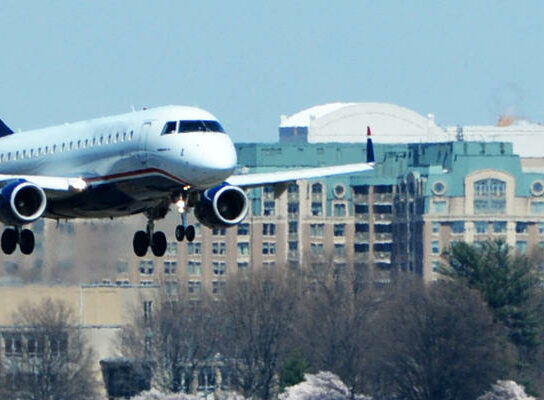 Local jurisdictions are working together to reduce noise related to air traffic from Ronald Reagan Washington National Airport (DCA).
More than 150 residents from both sides of the Potomac River, including County Councilmember Andrew Friedson and officials from northern Virginia, tuned into the Airplane Noise Virtual Community Conversation on Monday to get a progress report on the NOWGEN-DCA Project.
"Montgomery and Arlington Counties joined together to hire an airspace expert to help us gather data and devise new flight procedures to mitigate the intense noise our communities have been experiencing from planes arriving at and departing from Reagan National Airport," said Friedson.
MyMCM tuned into the virtual conversation to learn about the project's data and its next steps.
Since 2016, officials say the County has been working with residents impacted by the increased noise, mainly the Montgomery County Quiet Skies Coalition, through the DCA Community Noise Working Group to try to figure out potential alternatives to mitigate the intense noise increase.
A "launch" meeting was held for the NOWGEN-DCA Project in August 2020. Monday's meeting unveiled the proposed solutions for arriving flights. County officials say departing flights will require more work in the future.
The next step will be to take the proposals to the Community Noise Working Group and get its approval to formally present them to the FAA as a request that they explore. The FAA will then study the proposals and decide whether to make the changes.
.@ArlingtonVA & @MontgomeryCoMD work together to reduce airplane noise related to DCA air traffic. Honored to join my colleagues @libbygarvey @Andrew_Friedson and 160 residents from both sides of the river on a progress report. Find out more: https://t.co/Vd3slBkXfQ pic.twitter.com/U8zkCE4NKR

— Takis Karantonis (@TakisKarantonis) April 6, 2021