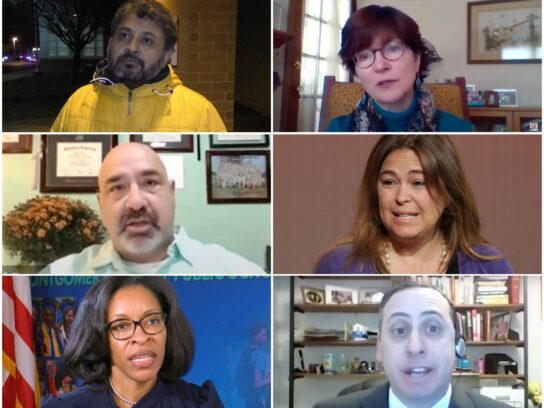 The League of Women Voters of Montgomery County (LWVMC) will host a virtual forum Oct. 5 for candidates running for Montgomery County Public Schools Board of Education.
The event will feature the following candidates:
At-large candidates: Sunil Dasgupta and Lynne Harris;
District 2 candidates: Michael Fryar and Rebecca Smondrowski;
District 4 candidates: Shebra Evans and Steve Solomon.
The forum starts at 7 p.m. and will be moderated by Diane Hibino, the co-president of LWVMC. Anyone interesting in watching the forum should sign up by clicking this webinar registration. People can also email LWVMC with suggestions for questions to ask the candidates.