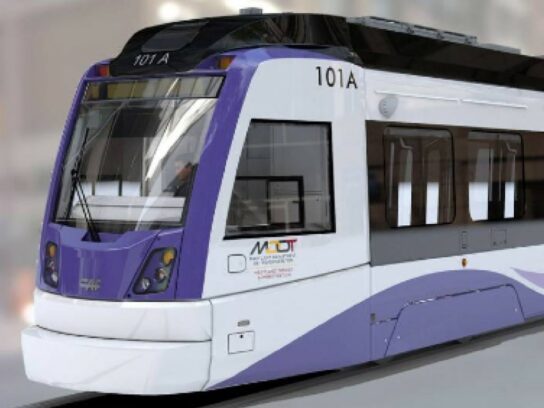 Maryland's federal legislators wrote to the Purple Line contractors Wednesday urging them to complete a Project Labor Agreement (PLA) "to ensure quality and reliable work."
"We stand in support of the Maryland workers fighting for the benefits that a PLA would deliver to ensure quality and reliable construction as the project resumes," they state in the letter. "PLAs are vital tools to alleviate the management and coordination challenges of major construction projects like the Purple Line. By setting employment terms for all workers on a construction project, they ensure timely completion and quality work."
U.S. Senators Chris Van Hollen and Ben Cardin and Congressmen Steny H. Hoyer, John Sarbanes, Anthony G. Brown, and Jamie Raskin signed the letter.
They urged Maryland Transit Solutions, the project's design-build team, "to do right by the workers affected by the transition in the contract by reaching a PLA, and requested a written response by July 12 detailing its efforts to secure an agreement with the project's workers.
The original contract included a PLA. When it was no longer in affect and a new contractor was hired, a similar labor agreement was not included, according to the legislators.
"The workers who were laid off when construction stopped on the Purple Line deserve to see this promise kept as construction resumes," they state in the letter.