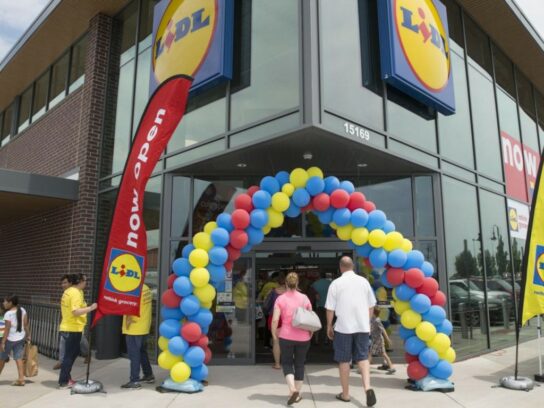 Lidl, a popular discount grocery store chain, plans to open a new location in Wheaton on Feb. 24.
Lidl has been rapidly expanding across the DMV with stores opening in Oxon Hill, Takoma Park and, as of last week, Springfield, Va.
Since establishing its headquarters in 2015 in Arlington, Va., Lidl has opened nearly 45 stores across the DMV and has recently acquired six more locations.
Lidl grocery stores pride themselves on low prices and great quality. Their mission is to offer customers a simpler way of shopping by creating a refined selection of goods that doesn't cater to an overwhelming amount of name brands. Over 80% of Lidl's product is their own private label.
In a 2019 study ranking the most cost-effective grocery chains, Lidl ranked ninth. Lidl's prices offer competitive bargains compared to other grocery chains, with deals on fresh produce and baked goods as low as $3.
The Wheaton location will be welcoming new customers from 8 a.m to 9 p.m on Feb. 24. They will be hosting their ribbon cutting ceremony at 7:15 a.m, where there will be giveaways and gift cards handed out. The first 100 customers will be presented with gift cards ranging anywhere from $5 to $100.
The grand opening will feature a DJ and the opportunity to enter for a $500 gift card.
The new store is located at 2201 Unit A Randolph Road in Wheaton.
Join us at our Grand Opening next week at 2201 Randolph Rd., Wheaton, MD! 🥳 Check out our protective measures before your visit: https://t.co/YtCyJnGwoU. https://t.co/SInwFeKXKU

— Lidl US (@LidlUS) February 19, 2021