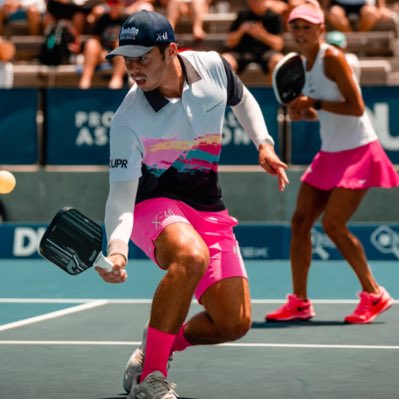 Pickleball has been around for decades but the game's popularity has skyrocketed in the last few years making it the country's fastest growing sport. It's a game that has a reputation of being a sport for older people but it can be enjoyed by people of all ages, backgrounds and athletic levels.
Pro pickleball player Megan Charity told ESPN, "I like to say that pickleball is like ping-pong on steroids. Imagine standing on a life-sized pingpong table. That's what it feels like."
In 2021, we talked to the world's top-ranked pickleball player Ben Johns who hails from Laytonsville.
MoCo's Most Famous: World's #1 Ranked Pickleball Player Ben Johns
(Photo courtesy Ben Johns)