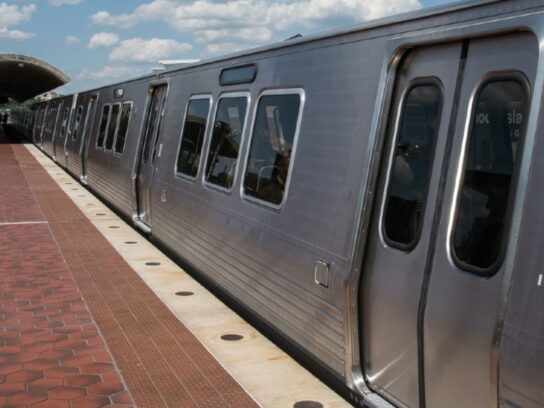 Los trenes de la Línea Roja operarán en dos segmentos este fin de semana: de Shady Grove a Grosvenor y de Medical Center a Glenmont. Los trenes no estarán en servicio entre las paradas de Medical Center y Grosvenor, debido al mantenimiento programado de las vías.
Se proporcionarán autobuses de enlace gratuitos entre la estación de Medical Center y las estaciones de Grosvenor, según el sitio web de la Autoridad de Tránsito del Área Metropolitana de Washington (WMATA).
Los trenes de la Línea Roja continuarán operando cada 10 minutos en todas las demás paradas.
⚠️This Weekend⚠️
Due to the Metrorail🟥RED🟥Line segment shut down between the Grosvenor and Medical Center @wmata stations, @RideOnMCT Routes 34 & 46 will experience a temporary bus bay relocation on October 22 & 23.

🚍Both routes will be relocated from Bay D to Bay E🚍 pic.twitter.com/IwhZ0Fhdjo

— MCDOT (@MCDOTNow) October 20, 2022
El cierre también hará que las rutas 34 y 46 del servicio de autobuses Ride On del condado experimenten una reubicación temporal de la bahía de autobuses el 22 y 23 de octubre.
WMATA realizará reparaciones de estructuras aéreas a lo largo del segmento cerrado de la Línea Roja, que incluyen la reparación de concreto y la aplicación de revestimientos impermeables a lo largo de las vías.