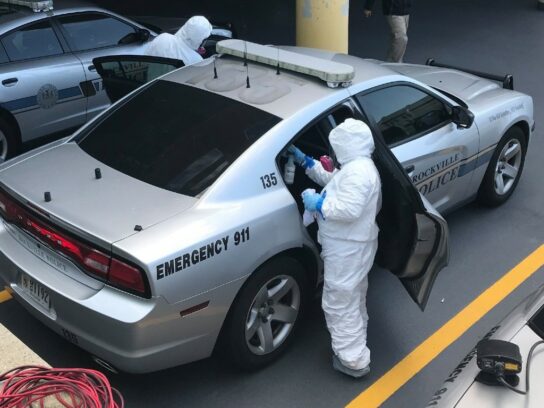 Servpro of Rockville-Olney donated their services to sanitize Rockville City Police Department's patrol vehicles on Tuesday.
The fire and water-cleanup and restoration company did a complete "decon", which included their "disinfectant bomb" and a "total wipe down" of each patrol vehicle.
The department was very grateful due to the daily risk officers face when transporting people in their vehicles.
"There are not enough THANK YOU'S that we can possibly extend to Jorge and the crew of Servpro of Rockville-Olney," the department wrote in a Facebook post. "You and your generous spirits are true heroes to us! THANK YOU!!!"