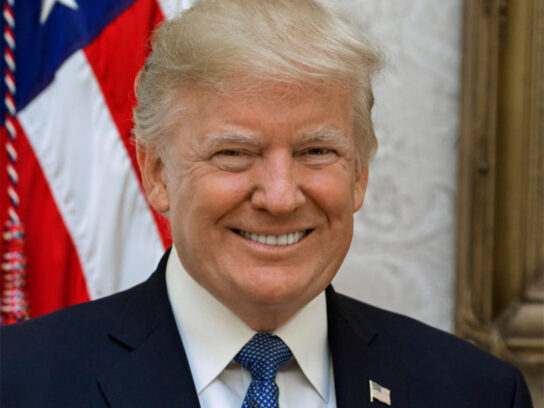 U.S. Rep. Jamie Raskin called President Trump's convention speech, "a masterpiece of fictional entertainment. It was completely divorced from reality."
The progressive Democrat said that according to Trump, "The biggest problem in this country is looting in the cities. it's not this plague, this pandemic, that has killed 180,000 people."
Raskin criticized the President and First Lady Melania Trump for using the White House grounds for their campaign speeches.
Dennis Melby, chairman of the Montgomery County GOP, called Trump's speech "very good," noting, "He covered all the bases he need to cover." Melby said he was pleased to hear the President talk of "returning to the prosperity we had six months ago," the need to conquer COVID-19 and "support for the police, the good police."
Perennial Republican candidate Robin Ficker, who is running for governor, hesitated a few moments when asked what he thought of Trump's speech, and then said, "I think he has done well on the economy so far."
Noting that both county residents and the county government have made financial gains during much of Trump's first term, Ficker said, "It's the economy. The election is about the economy. I think that a lot of people are waiting for the debates to be able to contrast the two candidates."
Some commented on Twitter concerning the convention.
Marcus Alzona, who ran unsuccessfully against State Sen. Susan Lee in the Nov. 2018 election, was a Republican convention delegate.
Honored to have been elected as an #RNCConvention Delegate representing #Maryland – looking forward to tonight's #RNC2020 address by Vice President @Mike_Pence here at Fort McHenry in #Baltimore#MakeAmericaGreatAgain #Trump2020 #MAGA #MoCo #DMV pic.twitter.com/iShUbTyesy

— Marcus Alzona (@MarcusAlzona) August 27, 2020
Joel Rubin, vice mayor with the Town of Chevy Chase, served in the Obama Administration.
This low energy teleprompter Trump speech is at taxpayer expense. How much did it cost us? pic.twitter.com/MJBXC7xG5l

— Joel Rubin (@JoelMartinRubin) August 28, 2020