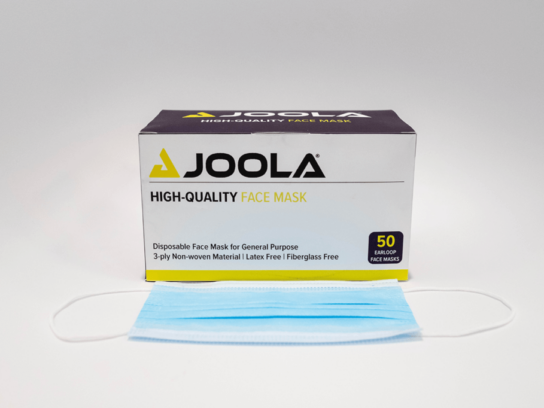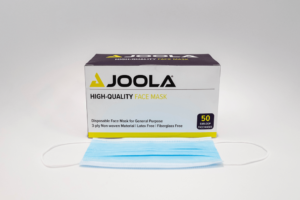 A local table tennis and sporting goods company is shifting gears to help fill a need during the COVID-19 outbreak. The Rockville-based table tennis brand JOOLA just launched JOOLA Medical to make affordable face masks for the general public. The local company has been on the table tennis scene in the United States for more than 10 years, and is a part of the North American Table Tennis's flagship event, the North American Teams Championships.
Recent nationwide requirements that urge the use of personal protective equipment have led to a shortage in face masks due to high demand. JOOLA Medical will source and immediately distribute 600 thousand face masks. Another two million masks will be available in May according to officials.
JOOLA President Richard Lee, who is also a former table tennis champ, says he decided to do this because he noticed price gouging on personal protective equipment. He says the masks are easy on the pockets which cost about 50-60 cents apiece, depending on the order.
"We are trying to get face masks to as many people as possible," Lee explained. "We've priced these very reasonably, and we're very sensitive to concerns about price gouging during this difficult time. Our number one concern is aiding public health and providing Americans with the comfort of knowing they can get a steady, reliable supply of masks for themselves and their family."
Lee has mobilized a sourcing team in China to secure a high-quality, FDA-registered manufacturing facility to produce the masks. Officials say the factories that are making the masks in China have been audited to make sure they meet high standards for safety, quality, ethical practices, and efficiency.
Click here for more details.