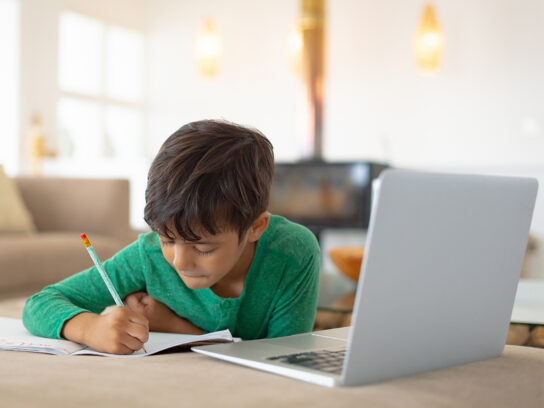 Lockheed Martin donated $125,000 to the Montgomery County Public Schools Educational Foundation for virtual learning school supply kits and other technology needs.
About $65,000 of the donation will be used to purchase virtual learning school supply kits that include essential school supplies, including crayons, notebooks, binders and papers. The rest of the money will be used to purchase, maintain and for support of Chromebook and MiFi internet devices.
"This gift comes at an important time for students and families," Yolanda Pruitt, executive director of the MCPS Educational Foundation, wrote in a news release. "The COVID-19 pandemic has placed significant strain on many families in our community and these resources go a long way to relieving that strain. Lockheed Martin has been and remains an important partner with MCPS."
Superintendent Dr. Jack Smith said in the release, "Lockheed Martin's gift to the Educational Foundation shows that community partnerships can provide direct support to students and families. These are important efforts at a time like this."
Matthew Swibel, vice president at Lockheed Martin, wrote that his company "is proud to partner with the MCPS Educational Foundation in response to the COVID-19 pandemic and shifts where learning takes place."
MCPS Educational Foundation supports the school district's strategic initiatives, giving priority to mitigating opportunity gaps that impact MCPS students.