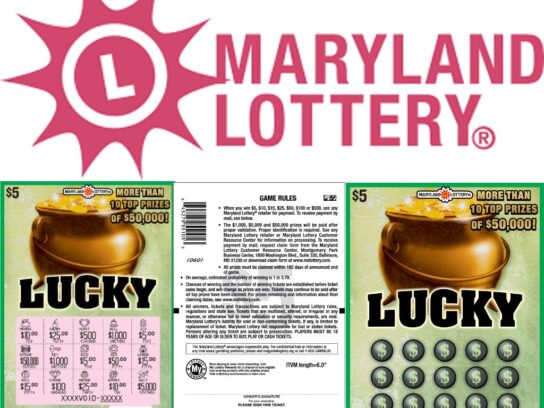 Mega Millions was the hot lottery topic last week as the jackpot exceeded $1.3 billion, but the biggest wins in Maryland came on Powerball  and scratch-off tickets.
A Lucky scratch-off ticket worth $100,000 was sold in Silver Spring last week according to the Maryland Lottery.
The top prize of the week came from a Lady Luck scratch-off ticket sold in Annapolis worth $250,000, followed by a Powerball ticket worth $150,000 that was sold in Nottingham, and two $100,000 scratch-off prizes on tickets sold in Clinton and Silver Spring which was sold at Twin Towers Market at 1110 Fidler Lane..