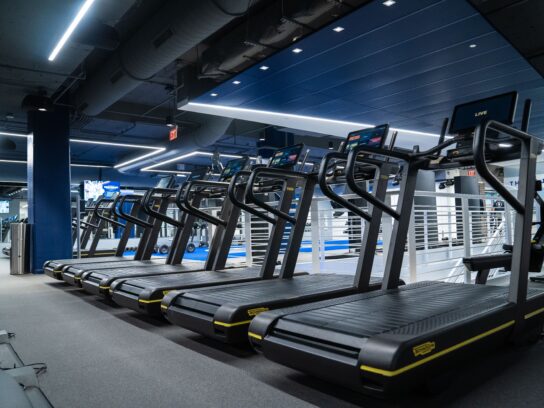 The St. James, a high-end athletic complex in Virginia, plans to open its Performance Club in downtown Bethesda Jan. 28.
Founded by two former athletes, Craig Dixon and Kendrick Ashton, the St. James Bethesda is designed to enable its members to train like professional athletes in its 50,000-square-foot facility that includes a lap pool and a luxury recovery suite. A street-level Vim and Victor Wellness Bar is designed by Chef Spike Mendelsohn.
"With The St. James Performance Club, we are bringing to everyone the kind of training environment and expertise previously reserved for elite athletes," said Dixon, co-founder and co-CEO. "We believe that everyone is an athlete. The  allows everyone to train like one, with the resources, environment and coaching to help you build strength, endurance and confidence, burn fat and recover like an athlete."
It uses a Build, Burn, Recover methodology and enables members to customize their programs. Its recovery suite features infrared sauna, cryotherapy and cold plunge contrast.St. James Performance Club
There will be both digital and in-person programs, including infantry camp and Vinyasa Yoga.
An open house is set for Jan. 26 from 5 p.m. to 8 p.m. at its facility at 6828 Wisconsin Ave., which will be its third location.
Related Post