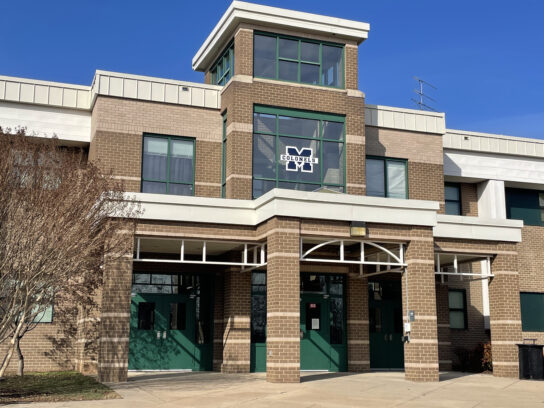 When Magruder High School students came back to school Tuesday morning, they were greeted by a group of Montgomery County Police officers outside the school including one holding a sign that read "YOU ARE LOVED!"
On Friday, a 17-year old Magruder student shot a fellow student, 15, in the bathroom. The victim was listed in critical condition as of Monday afternoon. The suspect has been charged with attempted second-degree murder and other charges and will be held without bond.
In response to the incident, MCPS announced Monday night that "the police department has committed to having a police presence at each high school, and throughout school communities, for the rest of the month.'
MCPS students were off Monday due to a pre-scheduled Professional Day for teachers.
You are loved!#ColonelStrong pic.twitter.com/bila4lNlUo

— Magruder Colonels (@MagruderHS) January 25, 2022
Many students across MCPS schools are wearing Magruder's school colors – blue, grey and white – Tuesday to show support.
Thank you to our MCPS family and community for getting this started! Colonels, please wear navy blue, white and grey this Tuesday #MagruderStrong pic.twitter.com/hmKGls3jgm

— Magruder Colonels (@MagruderHS) January 23, 2022